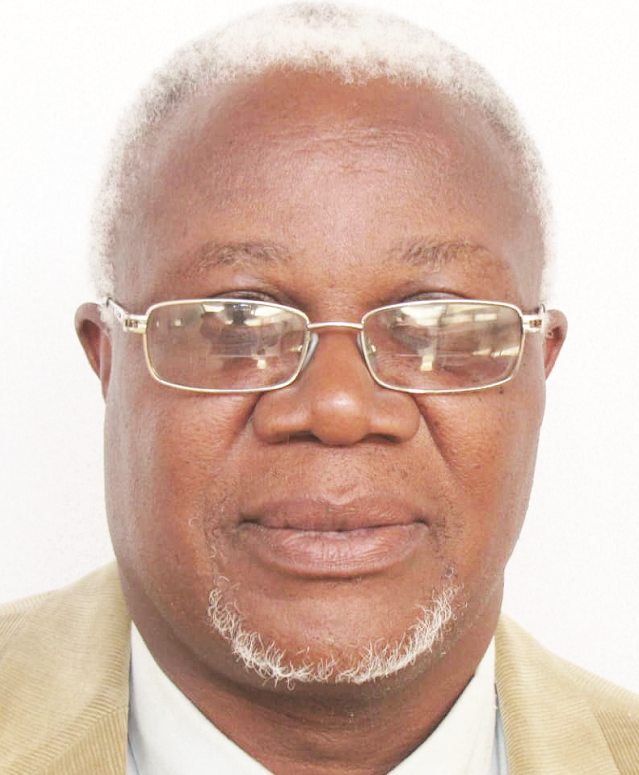 The Sunday News
Danisa Masuku
HAVING been born in a family of footballers and seeing Bulawayo Wanderers football kit at his family home inspired Abraham "Manyosi" Nyoni to turn out for Bulawayo Wanderers FC.
Speaking to Sunday Life Sport, Nyoni says his uncle Ronnie Maseko  who was a player-coach for  Bulawayo Wanderers used to speak glowingly about the side, as a result that ignited his inspiration to become a footballer.
"The  football kit was kept and washed at home. That ignited a feeling to become a footballer, also my uncle used to encourage me try my hand in football," he says.
When he attended Induba Primary School he pursued football and even when he was at Mpopoma High School football was his number one sport. But his parents wanted him to pursue education, not football.
"Realising that I was academically gifted my parents were against the idea of pursuing football as my lifetime career. After that I purposed in my heart that I will juggle the two passions (football and education) and I did not disappoint in those two fronts," he shares.
Keona Mazhiya, as Bulawayo Wanderers were popularly known in the length and breadth of the country had loyal supports that had the team at heart.
"When the team could not raise money to pay the players passionate supporters would chip in with financial assistance to pay the players and they would at times cater for our travelling expenses and food," he recalls.
Legendary Highlanders player Majuta Mpofu was their hero in Njube Township. He pays tribute to Majuta for his patience and inspiration in grooming budding football talent in the township.
"At the time Majuta was an accomplished player already turning out for Highlanders and he used to teach us football basics at no cost and he used his influence to attract a large pool of teenage boys to train at Mabutweni Hall. We all wanted to play like him and impress him and that was a plus for me since later on I realised my dream of becoming a Premiership player," he remembers.
While he was about to complete his secondary education at Mpopoma Secondary School he joined Bulawayo Wanderers Under-16 and rose through the ranks to turn out for the senior team.
He remembers that he broke into the first team in 1973.
"My uncle Ronnie Maseko was a player-coach at the time and was caring too much for me and for a number of games I would start from the bench as he feared I would get injured since I was the youngest among big guys. He used to say he feared that I would get injured," he recalls.
He played alongside Boy Masaka, John Moyo, Alby Cox, Victor Dliwayo, Olaya Gurura, Vivian Nkomazana, Moses "Madala Boy" Moyo, Goliath Masuku, Rafias Majibha, Sikhalo Mpala, Mapuleni Mukwayi, John Moyo and Fibion Caleb.
In the second half of the season he was a regular for the side. In the following season he was appointed the vice-captain, a position he held for three seasons. He cherishes that period.
"It was not a tough task because the players understood me and there was no insubordination whatsoever.   We were like a family," he reveals.
But the sad thing in his career is that he could not clinch any silverware let alone a league title.
"During my stint with the side it was a so near yet so far scenario as we were beaten many times in different Cup finals like Zifa Cup and Castle Cup, BAT Rosebowl Cup and we could finish on fourth position on the log," he recalls.
He regards a match against Gwayi River as one of his best league matches. Why?
"I scored a spectacular goal, after that Nyaro Mumba who was the prolific striker at the time congratulated me and that left an indelible mark in my footballing career," he recalls.
But his worst match was when his side was mauled 7-2 by the Zisco Steel.
"What made it more disappointing is that we were leading 2-0 at half time but at the end we were drubbed 7-2 and what made it worse was that we were beaten at White City Stadium which was our home ground," he recalls.
He says his team was a united force as all players hailed from suburbs such as Njube, Iminyela, Mabutweni and Pelandaba.
He believes that was the glue that bound them together.
"Being from the neighbourhood suburbs unified us and that made us to have the team heart, even in turbulent times when the team faced financial problems we stood by the team and we never turned our backs on it. We were so proud of being part of the team that propelled us into the limelight, "he recalls.
He says due to lack of financial support his club relied on junior policy.
"That was the only way the teams could survive in the Premiership because we could not compete for quality players with big teams such as Highlanders, Zimbabwe Saints, Caps United and Dynamos. We had a strong junior policy that produced quality players that went to make the grade in the Super League," he says.
He reveals that his team paid them a paltry salary but that did not dampen their spirits.
"We could go for a couple of matches without getting our allowances but that did not did demotivate us, we remained resolute amid all the tough times we faced at the club and we felt we owned the club. Our team relied on gate takings but the earnings were not much as the team had to cater for a lot of expenses," he says.
After soccer he pursued a Degree in Textile Science and Engineering, after that he went to pursue a Masters at Leeds University in Britain and later on in 2004 attained a PhD.
He is lecturing at the local National University of Science and Technology.
Factsheet
Abraham Nyoni was born on 25 December 1955 at Mpilo Hospital.
He is a firm believer in God.
His late younger brother Noel Nyoni played for Bulawayo Wanderers and captained the side as well.