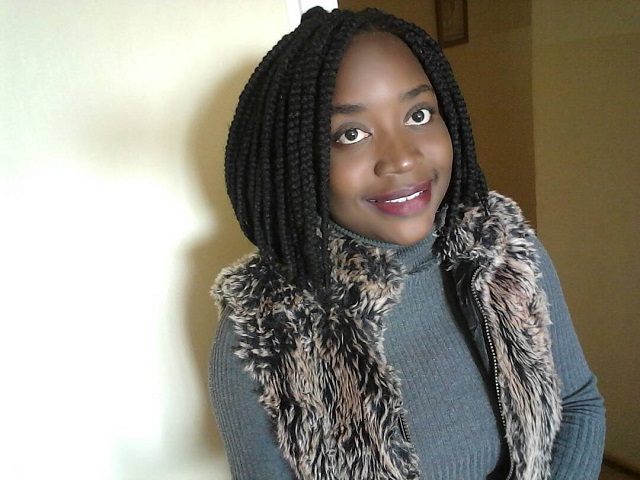 The Sunday News
Vusumuzi Dube, Sunday Life Reporter
THE first day she walked into the Sunday News newsroom she was just a young, wide- eyed 20-something-year-old student from the Midlands State University eager to learn the ropes of the noble profession.
Nkosilesisa Ncube was just like any other student on attachment, her only difference was that her baby face made her seem much younger than the rest of the group. Attached in the entertainment desk little did everyone know that she was actually an entertainer in the blood. She kept this little secret up till last week when social media became awash with the trailer of the upcoming local television movie Jaiva S'bone.
Jaiva S'bone is set to première on DStv's Zambezi Magic on 25 April. Nanah, as she is affectionately known in the newsroom, is credited for writing this local television movie.
The hour-long movie features Miss Tourism Zimbabwe patron, Sarah Mpofu-Sibanda who plays Pinky — a shebeen queen, veteran actor Memory Kumbota who plays Topi Shakes — a local gangster and local comedian Ntando Van Moyo who plays Manyonyoba, a streetwise kombi driver.
The 22-year-old Ncube, who is a final year Media and Society Studies student at MSU described the process of writing the movie as one that was both exciting and nerve-wrecking.
"At first I did not think I could pull it off. Before Jaiva S'bone, I had only written student films and I was not sure I could live up to the task of writing a movie, much less for DStv. However, I saw how much Kudzi and Johane (Multimedia Box) trusted me to tell their story and that was all I needed," Ncube said in an interview with Sunday Life.
She said it was not difficult to transition from being a journalist to a scriptwriter because she has always been a writer.
"I remember getting into trouble with my dad for selling poetry at primary school. I have always been a writer. Regardless of what I am writing for, I just love words. There is an endless list of possibilities when it comes to words so it is not exactly transitioning from journalism, it is simply branching out," she said.
Quizzed on what it felt like to write for veteran actors like Mpofu-Sibanda and Kumbota, Ncube could not contain her excitement, saying she was now looking forward to work on more productions with the actors, learning from their experience with the hope of improving her scriptwriting skills.
"I called my best friend when I saw the trailer and we both cried. It is one thing to just put pen to paper but I grew up watching these people on television and knowing they will be delivering my words is just surreal, I still cannot believe it," said an emotional Ncube.
Asked on what inspired her to join the scriptwriting world, Ncube revealed that she has been a bookworm ever since she was a child, noting that her family has always supported her in a career path both as a journalist and now as a scriptwriter.
"My siblings and I were raised on books," she said. "Both my parents are educators so I learnt my way around words at a very early age.
"My family and friends are my greatest supporters; they are always there for everything I do. They are also my harshest critics I would not do half the things I do if I did not have their backing," said Ncube.
On future plans, Ncube said she was only getting started.
"Well, first we need to see how Jaiva S'bone is received. From there, I would definitely like to write more, be it screenplays, novels, newspaper articles, like I said, anything is possible with words, I only hope this is the start of a long journey and I plan to learn and grow in the process," she said.
"I look up to Thishiwe Ziqubu and Shonda Rhimes a lot and if I can one day be half as good they are, then I know I would have made my mark," Ncube concluded.