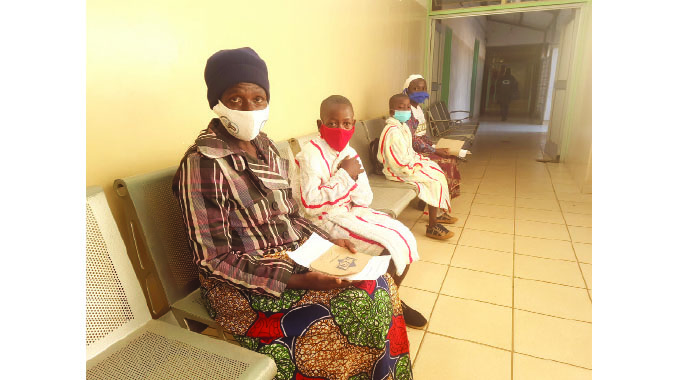 The Sunday News
Leonard Ncube, Victoria Falls Reporter
A group of local surgeons had a week-long voluntary outreach programme in Victoria Falls which saw 50 surgical operations being carried out.
All the patients were operated on free of charge and some of them had almost given up on getting the much needed surgeries over the years because of lack of money.
There were 24 volunteers; 14 from Harare and Bulawayo and 10 from Victoria Falls.
They comprised surgeons from Surgical Society of Zimbabwe, Government and private sector surgical nurses, specialists in training, administrators and general hand workers.
A majority of the surgeries involved patients who had lumps and bumps, hernia and other conditions.
Mr Johannes Ncube of Victoria Falls said he had endured pain from a bump on his head since 1997.
"It started as a lump in 1997 and grew into a bump.
The bump was so painful that I was now failing to work.
I came to hospital and they referred me to Mpilo but I couldn't go because I had no money.
I was now planning to go to
Zambia to seek help when I heard about this outreach and today I have been operated on free of charge.
They gave me tablets and I will see how it goes but I am hopeful I can now start working again," he said.
Ms Tracey Bessie of Mkhosana said her three-year-old son Reward Muvishi, who is a twin, had been enduring pain on his groin because of hernia.
"One of his balls usually disappeared into the duct and his testicles get swollen and he screams in pain while struggling to urinate.
This started in 2020 and we were supposed to take him to Mpilo Central Hospital but we failed because of lack of money for transport and the operation.
I am so happy that he has been operated on free of charge and they assured me that he will be okay," said Ms Bessie.
Some of the patients came from as far as Hwange, Binga and Lupane.
A Catholic priest, Father Tim Peacock from Hwange Diocese was among the beneficiaries as he had a boil on the right leg and lump on the right breast. He said the lump started three months ago.
On behalf of the surgeons, Dr Mathew Machokoto Wazara said the whole team offered services free of charge for the outreach.
Some sponsors such as Health Port Hospital, Pulse Pharmacy, PCD Chemicals and Vision Health among others catered for accommodation, transport and other expenses.
Matter Foundation furnished Victoria Falls Hospital with an oxygen plant and high end unit.
"We are responding to a call by local doctors that patients in need of specific surgeries struggle to travel to Bulawayo and Harare for treatment.
We tried to do difficult cases with the hope to create something for the community.
We want to try and better this outreach to get bigger and more recognisable in future," he said.
Hwange District Medical Director Dr Fungayi Mvura-Musinami said there was an overwhelming need for surgical medical care which patients have to go to central hospitals to receive.
"This is a voluntary initiative and we are hoping this will become a regular activity to cater for patients in Hwange District and other districts in the province.
There are various partners supporting the outreach with medicines and consumables.
"We are very grateful to the team of volunteers and partners who are supporting this initiative.
The response has been overwhelming and we have not been able to assist everyone but we are extremely grateful for the great work that has been done," she said.
One of the programme co-ordinators, Ms Kundai Mushonga said most of the patients were being discharged after surgery.