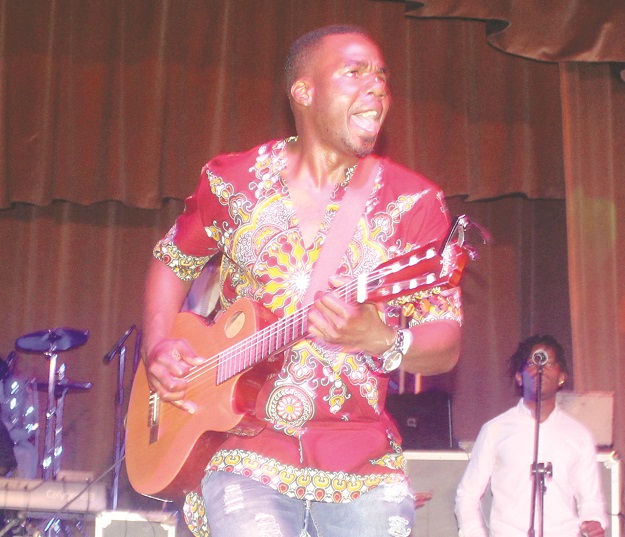 The Sunday News
Bhekumuzi Ncube, Sunday Life Reporter
CELEBRITIES are frequently seen driving lavish cars, living in extravagant mansions and happily wowing thousands of people on stage, but we don't know the teething troubles they have gone through to become astonishing superstars.
Some have been street kids begging for a few coins to survive, while others were garden boys before their music went platinum. Afro-soul star, Bothwell Bekezela Nkomo is one artiste who has experienced it all.
Born at one of Zimbabwe's leading hospitals, Mpilo Central in Bulawayo, Bekezela relocated to South Africa to pursue his music career.
He had seen SA as the possible paradise to achieve his Afro-soul career as it is one of Africa's leading countries in the production of Afro-soul music.
Having studied creative arts and media, the Afro-soul muso has always been in love with the guitar and singing since childhood. However, it was quite unthinkable that he dared to dream by deciding to move to South Africa in a quest to make his name in the competitive music industry.
In early days of his SA adventure, Bekezela would soon discover that things were very tough in Nelson Mandela's homeland. However, as the saying "never give up" pounded in his heart, the Afro pop star found a job as a cleaner at a hotel in Alexandra Township for years before he found another job as a waiter at News Café in Sandton. He used his salary to record his first demo album in 2011 which included the song Bekezela which is currently making waves on air. The hit is nothing but scintillating and moving. It is the same hit that helped the singer receive a standing ovation at Skyz Metro FM Awards.
The astounding reception he got from fans at the awards proved to be too much for the Afro-soul sensation as he got emotional on stage.
He told Sunday Life that the support he received from his home fans was touching and memorable.
"If any artiste manages to win fans' backing the feeling is unexplainable; we become so happy and emotional that we even fail to control ourselves. That is the reason I was very emotional on stage. It's one of those encounters I will forever cherish. To all the fans that have supported me from day one, I am very humbled and I urge you to continue supporting me," he said.
The Afro-soul star who has a honeyed voice said he has been through a lot to become the star he is today.
"It has been a long journey to stardom. The main trick is to never give up on your dreams. I had to be patient and remain positive to become who I am today. I became a cleaner and a waiter to record my first demo album. To anyone who wants to achieve his goals please be perseverant and patient as everything is possible with God," he said.
Bekezela is currently signed by one of SA's leading record companies, Muthaland Entertainment/ Ghetto Ruff. He said they agreed on a deal to sign him after listening to his hit Bekezela on a local radio in SA.
"When Muthaland called me, I was astounded. I took instantaneous leave from my place of work and haven't gone back since. After signing with Muthaland, life has been a dream; getting booked for great shows and receiving massive air plays on DStv Channels. I now get the chance to meet my idols like Ringo Madlingozi and perform alongside Vusi Nova," he said.
"To many it will be a shock that Bekezela is only making waves now yet it was recorded in 2011. At that time I was hustling on my own. I had no recording label that could have helped my music get fair airplay. The song grew on its own, finding its way to Ikwekwezi FM and later Ligwalagwala FM in South Africa until Muthaland signed me," he said.
The talented star has gone from zero to hundred; his self-titled album which consists of 13 tracks has received massive following from Zimbabwe to South Africa and everyone is singing his love-letter hit, Bekezela.
The Afro-soul muso has visited several corners of the country recently during his successful Asante Sana Tour. — @NcubeBhekumuzi