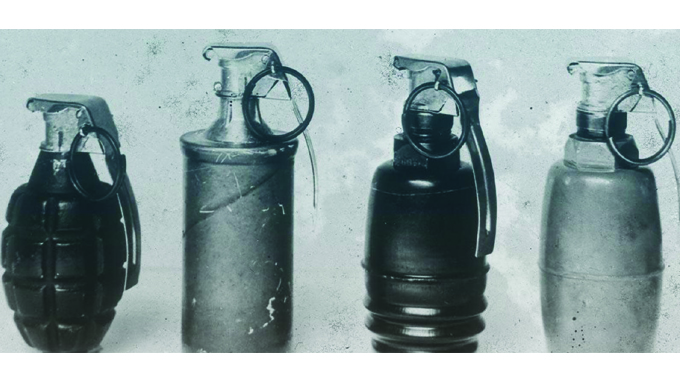 The Sunday News
Clementine Phulu, Sunday News Reporter
THE Bulawayo gardener who lost four fingers when a hand grenade he was using as a key holder exploded on him is appealing for help saying he can no longer fend for his family because of the injuries sustained.
The man, Gidmore Kangwembe (47) who is admitted to the United Bulawayo Hospitals (UBH) found the grenade on New Year's Day when he was going about his duties. Mr Kangwembe said he was on a piece job in Burnside where he was tasked with cutting grass when he saw the grenade which he picked and used as a key holder.
"It was on a Sunday and I went to this other yard for a piece job and I was with a friend of mine. While cutting grass I then picked this thing which I didn't know. I asked my friend what it was but he couldn't provide an answer too. We all didn't suspect that it could be dangerous. I then took it and used it as my key holder up until Thursday at around 3pm when I decided to check what exactly it was. While still investigating to find out what it could be it exploded and shredded four fingers from my right-hand," he said.
Mr Kangwembe said he was a father to four and with his condition, his children were going to suffer as his job was the only source of income for his family.
"I am a father of four, my wife is not working. Now that I'm still in hospital no one is providing for my family and with the condition I am in right now I don't know when I'm going to be discharged, let alone start working with one hand hence my appeal to well-wishers to help me and my family. Those willing to assist can contact us on 0777302874," he said.