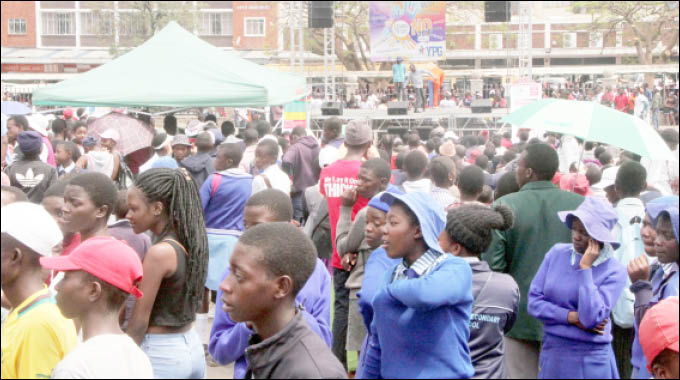 The Sunday News
Fairness Moyana in Hwange
GENDER activists in Hwange District have raised concern over the increase in child prostitution, blaming it on the collapse of the family unit exacerbated by economic hardships. 
There has been a notable increase in prostitution involving girls as young as 13 at various growth points and rural business centres in Mabale, Lupinyu, Cross Dete, Hwange and Gwayi. Responding to a question on the status of the district in child sex exploitation during a gender co-ordination meeting recently, Hwange District Aids Co-ordinator, Mr Nemehiah Ndlovu said there was a worrisome increase in the number of children involved in prostitution at growth points.
"Yes, we have cases of children involved in sex work in the district, particularly at busy growth points along the Bulawayo-Victoria Falls Road. During our work in areas of Mabale, Cross Dete and Lupinyu we have noticed an increase in the number of girls venturing into this trade. This is a worrisome trend which may affect our fight against HIV and Gender-Based Violence. The  economic situation seems to be forcing these girls to venture into sex work," he said.
Mr Ndlovu said there was a need to continue targeting HIV interventions by geography, considering prevalence and risk factors for new infections. He said significant gaps remain particularly among key populations that now include children in sex work. 
Buwalo Matilikilo Trust (BMT) director Mrs Anna Mandizha-Ncube said the trend was worrying as it was a clear violation of children's rights. 
"There is a worrying trend that is happening in Hwange District with regards to child prostitution where girls as young as 14 are selling their bodies in areas of Mabale, Cross Dete and Lupinyu. It's a very sad trend that speaks to issues around GBV and child protection. There is a need for us to look at more than just section legislation that is speaking into sexual offences. You have got one end of abuse happening with the service seekers or men and then have the angle where it is about child abuse and neglect," she said.
Mrs Mandizha-Ncube said there was a need to enforce the Child Protection and Domestic Violence Acts. 
"There is a need to enforce certain statutes under the Child Protection Act that speaks into the protection of children as well as the Domestic Violence Act that speaks specifically into the emotional and sexual abuse nature of violence because just a fact that a child is into prostitution speaks volumes about the guardians, community leaders and the people coming to seek services," she said.
Girl Child Network area manager Mrs Robina Chimowa said most of the children that were being lured into sex work were from vulnerable families.
"What I think is causing girls to venture in sex work is that they are already breadwinners due to increase in child headed families. In some cases they are left in the house with no one to look after them and this big boy can come to the young sister and ask for food," she said.
Hopeville Zimbabwe director Mrs Ruth Bikwa said the Government should assist disadvantaged families by constructing vocational training centres for school dropouts.