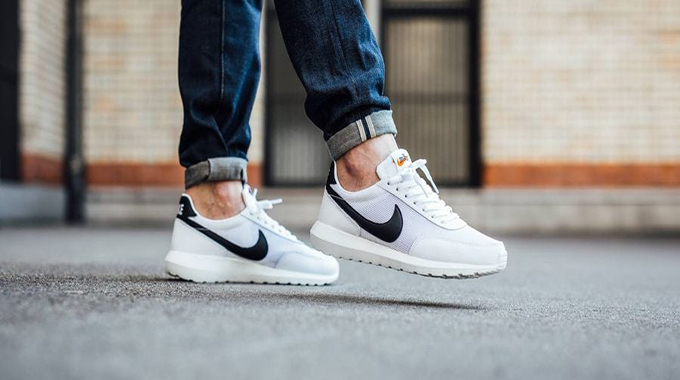 The Sunday News
Rutendo Chidawanyika
COMFORT is the first thing that comes to mind when you think about sneakers. They should be comfortable, however, besides comfort you need to get sneakers for a whole lot of reasons. Sneakers are always in season, summer and/or winter. Sneakers have always been cool especially when it comes to fashion. You can dress them up and look chic or dress down to look laid back.
White sneakers are a must have for everybody. It doesn't matter the label, you just need a good white pair of sneakers. Some are particular about sneaker brands while others aren't. Good brands are usually costly but worth it as they last almost a lifetime, be it Nike, Adidas, Fila, Puma or Vans. There are the original brands which are so expensive but if you can get knock-offs at a cheaper price it's still good enough, not everyone can afford Balenciaga shoes anyway!
Support is another great feature of sneakers. They provide support for the feet while doing strenuous activities such as running, dancing or even at the gym. Injury is prevented because the sneakers provide support for the feet. Sneakers provide stability than any other type of shoe. There are some type of sneakers that are specifically designed for flat-footed people. Flat-footed people have a tendency of tripping and falling when running or walking.
Sneakers are breathable especially if you buy those that are made of breathable materials such as mesh. The air is allowed to pass through the mesh, allowing the feet to breathe. It is important that your feet breathe so that they are not soaked in sweat. Feet that are soaked in wetness for long periods of time are likely to have a foul smell and develop diseases caused by fungi and bacteria.
Versatility is another great characteristic of sneakers. They can be worn to different types of activities. Casual sneakers can be used for walking exercises or strolling in town. They can also be worn on casual days at the office. There are so many sneakers to choose from and all of them are versatile. The same cannot be said about leather shoes. You can wear them with your formal attire but you can never wear them with gym clothes.
When buying sneakers 
Choose sneakers with unique prints and interesting colours to reflect personality. You can pick novelty sneakers printed with cartoon characters. Use bright or funky sneakers to add visual interest to your outfit. Try pairing a white tee and jeans with bold high-tops in red for an eye catching look.
Some casual sneakers have bold features that can also be functional, such as roller wheels or bright lights in the sole.
Buy your sneakers from reputable sources. Try to buy your sneakers directly from the manufacturer or respected athletic store when possible. Second hand sources online or sending someone to buy them for you may not be ideal unless you trust them.
Try on multiple sizes of your favourite style for a proper fit. Try on shoes in your typical size, a size larger and a size smaller. Many people get hung up on a specific shoe size without considering how the shoe fits. Sizing runs differently from brand to brand. So just try them on.
Try elastic slip-on sneakers for a relaxed look. Opt for slip-on sneakers for a backyard get together or a day outdoors. These sneakers slip on and off easily, making them ideal for a picnic or braai.
Replace your sneakers regularly. Look at the soles of your shoes to see if the tread is fading or has worn unevenly. If so, it's time to replace your sneakers with new ones. Older sneakers can provide less support as they wear, resulting in back and leg pain. — Additional information from online sources.
Email: [email protected]