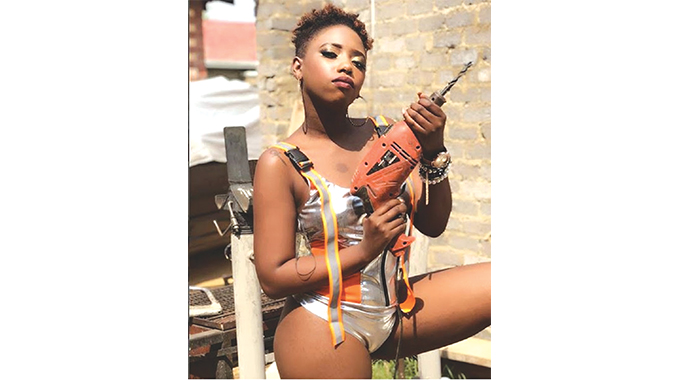 The Sunday News
Bruce Ndlovu, Sunday Life Reporter
RAPPER Gigi Lamayne says she abandoned some friends and family when she transformed into a sangoma, as she moved forward with her life only with those that understood her spiritual calling.
In an interview with Drum Magazine's podcast, the rapper, who has Zimbabwean roots, revealed that she had accepted her calling last year when most of the world was in lockdown because of Covid-19.
"My calling was discovered when I was about 11 but no one was sure what was happening with me. It started again about two years ago when a lot of things was happening in my life. It was just strange and physiological things that started happening to me. There were things that I was seeing and I was told that this was something that had been in my family for generations. Last year I went and passed for my calling, in a remote place outside Johannesburg and then I felt better than ever. It's crazy how spirituality can heal us," the rapper said.
Lamayne, a suicide attempt survivor, said her life had felt empty before her calling.
"My life before my calling was very empty. I felt that there was a purpose that I was not I was not exploring. I just needed to explore that side of me. It just felt that there was something that I was supposed to be doing that I wasn't doing and intuitively I was just ahead of everyone else around me. I always had a nurturing spirit and I thought it was about my star sign and I thought it was about plenty of other things," she said.
Lamayne said after her acceptance of her spiritual side, she has decided to cut off some family members and friends that did not accept the changes she had undergone in her life.
"Now I help people a lot, I see a lot and I help people see through their adversities and that sense of purpose was absolutely amazing. After the calling I had the biggest spiritual awakening. I had to leave a lot of things behind. I had to leave some friends and even some family. I had to start a new journey that was about myself and everybody else that stood and understood why my journey was so important," she said.
This week, Lamayne landed the number one spot with the song, 'Feelin' U', an effort off her new album titled Mermaids and Stuff.