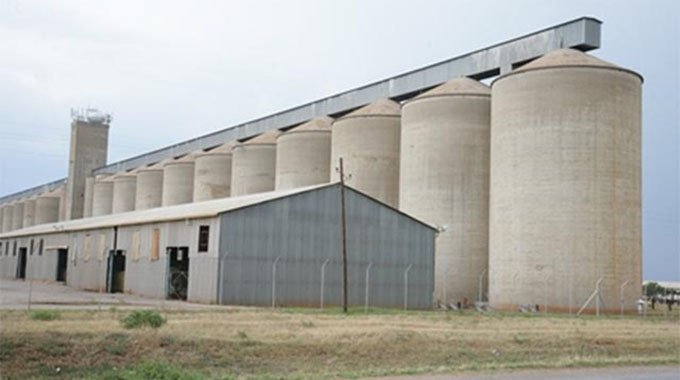 The Sunday News
Michael Magoronga, Midlands Correspondent
GRAIN Marketing Board (GMB) Kwekwe depot has come under fire amid allegations that some staffers were deliberately delaying dispatching maize meal meant for food relief so that they later demand bribes from councillors.
The allegations came out during a Zibagwe Rural District Council (RDC) special full council meeting last week where councillors pleaded with Kwekwe District Administrator Mr Fortune Mpungu to intervene. The councillors claimed two workers were demanding bribes from the distraught councillors. 
The emotional councillors also claimed similar rot was taking place at Zhombe depot where people were allegedly being given half bags mixed with "stones and sub-standard maize" in some cases.
Claims were also made by councillors that some staffers demand bags of maize from the councillors if they fail to pay cash.
Clr Idirashe Dongo said the corruption tendencies at the depot were going against President Mnangagwa's call to eradicate corruption.
"These people are very corrupt and their love for money will leave them in jail. They delay the process deliberately so that you will feel that you need to fork out money for you to get the service. At one time I spent the whole day at the depot," she fumed.
Another councillor, Rodgers Nhari said police should take action and arrest corrupt people at the depot.
Clr Stanley Mahlangu said at one time he had to spend the night at the depot after he failed to access the maize meal.
"At one time I spent the whole night there after I failed to access maize meal. I could not go back to Silobela as I had run out of bus fare. I was only served the following day. The situation is bad at the depot and Government should act," he said.
Clr Mpungu said he had already met the new GMB Kwekwe depot manager, Mrs Farano Chigogora who promised to solve the matter. 
Contacted for comment, Mrs Chigogora said she was relatively new to the depot and was still undergoing handover takeover process. 
She also said while complaints about delays have been reported to her, she was yet to receive any complaint on the underhand dealings which she strongly condemned.