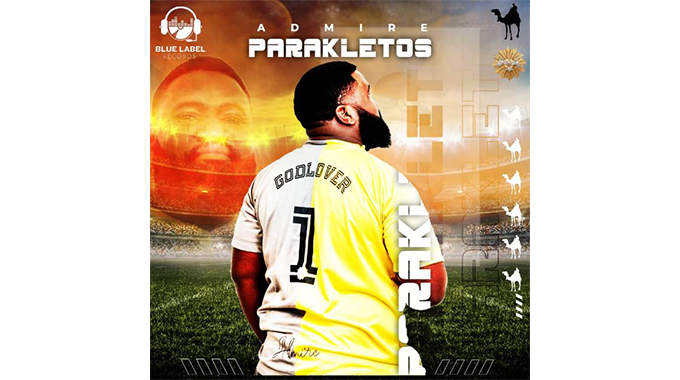 The Sunday News
Sithatshisiwe Vuma, Sunday Life Reporter
A FORMER nominee at the Roil Bulawayo Arts Awards Admire Tafara Saunyama popularly known as Godlover has released a gospel song titled Parakletos.
The artist recorded "Parakletos" which is a Hebrew name meaning Holy Spirit at Blue Label Records studio practically owned by Dr Patrick Macheza also known as Mr Brown in the arts industry at Nketa 6, Bulawayo.
Godlover told Sunday News that the slow rock worship song talks about what the Holy Spirit was, is and will always be capable of doing in people's lives.
"It's a love song to the Holy Spirit which claims how much I need Him because of the Victory that He gave Our Saviour Jesus Christ during His time here on Earth also on how much he has done for me in my life and family," Admire said.
Admire also said that the song calls upon people to go to the Holy Spirit which is the Resurrection Power and also the healer of those who are sick spiritually, emotionally and physical.
"I wrote this song after reading the book written by Kathryn Kuhlman titled "Heart to Heart", the Book basically talks of her early ministry, her disappointments, the secret of her ministry and the source of healing power 'The Healing Power," said Godlover.
The gospel artist worship at Harvest House International Church where he is in the Harvest House Super Choir music and recorded a song titled "Yahweh" on the album AT THE ALTA in 2019.
"Last year December, I recorded a single titled "Yinqaba" at the Soundlab studio produced by Nate Oktopus. I wish to win one million souls for Christ through Gospel Music under #lead people to Christ through Gospel Music," he said.