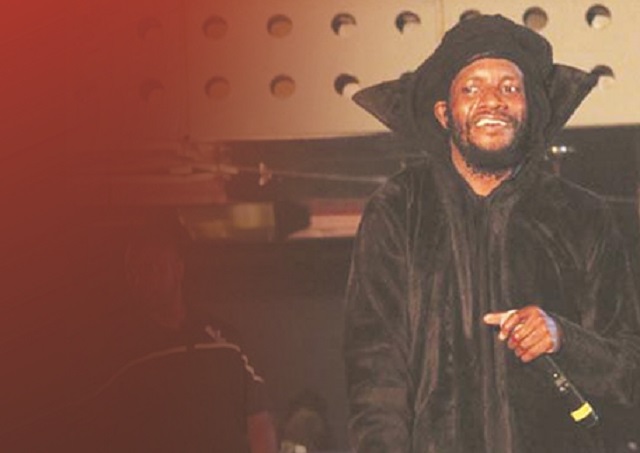 The Sunday News
Bruce Ndlovu, Sunday Life Correspondent
WHEN he announced that he would be releasing his album on his birthday on 2 February many fans would have been wondering how the chanter would reinvent himself with his latest effort.
This is because listening to a new Winky album is like a watching a snake shed its old skin and promptly dress up in a new one. Prior to the release of this album he had made it abundantly clear that the Gafa, that enchanting chanter spitting rhymes at machine gun speed was dead. Just like the Ninja president and Bigiman before him.
Winky, it seemed, was about to commit suicide again. With the impending doom of the electrifying Gafa, the question on most minds would have been whether the wordsmith who emerged after the 2 February resurrection would be better than the recently deceased version of Winky D that fans had grown to love.
Fans that have followed Winky through his many transformations will be glad to hear that the chanter has lost none of the electrifying energy and skill that took him to the top of the Zimbabwean music scene and has kept him there.
To begin any discussion on Gombwe without mention of the Vabati VaJehova-assisted Ngirozi would be criminal. The song packs as much emotional punch as Panorwadza moyo and perhaps even surpasses it in terms of sheer craftsmanship. Ngirozi is, simply put, the undoubted highlight of the album. Anyone turning a deaf ear to this masterpiece is simply asking to be struck down with lightning by the music gods.
On the track Winky speaks to the spirit and when his sermon is over, one could be forgiven for forgetting that this is the same man who has given them countless dance anthems through the years. Despite his proven track record as a hit-maker, it is when he tries to heal the broken and pained that Winky's star shines brightest.
It is on this song where Winky earns the right to claim that he is indeed a gombwe, as he reaches new levels of spirituality. As a preacher and healer, the Kambuzuma-born musician is more credible than the dubious miracle dispensing prophets that have invaded the country in recent years. It takes more than trickery disguised as miracles to heal the down and out. That said, song's mere existence is a miracle on its own.
Vabati and Winky, to the surprise to any ear that has heard this song, is a match made in heaven. How a hit topping dancehall chanter, barefoot masowe crooners and a prolific dancehall producer found each other in the same studio is a story that the architects of this bit of music heaven will have to share one day.
Vabati's voices are golden on this one, with their delicate voices bringing a mournful touch to another inspired Oskid beat. There's no hosho or the clap of cupped hands. Just the steady tap tap of another Oskid produced banger. And Vabati, in such unfamiliar dancehall surroundings, sound totally at home.
The angelic Vabati were perhaps performing the last rites on the man previously known as the Gafa. The Gafa is dead and in his place the Gombwe has arrived.
The track comes after Winky has already as "gombwe as ramangoma" and one cannot help but feel that the moniker is well deserved.
Beer has to be brewed and a beast has to be slaughtered to welcome this new version of Winky. It is this version of Winky that delivers another excellent message of strength in the face of adversity on another standout song, Simba.
Winky's willingness to break out of the dancehall shell is evident throughout the album and as usual, catchy melodies sit well next to his well crafted lyrics. At various times he removes the gombwe's garb and puts on his dancehall gear. He is no longer a spiritual being interpreting messages that speak on the everyday Zimbabwean social conditions but a master of ceremonies directing his worry-weary people to the dance floor.
This is what makes Winky, especially on Gombwe, unique. He's the street wise chanter who watches out of his window and jots down the struggles of many people his age trying to eke a living on the city streets while he also does not forget that even those hustlers also party their stresses away at night.
With this in mind, tracks like Robots and Highway are sure to be hits. The two are potent one-two punch, a jab and uppercut combination that are likely to floor any dancehall challenger that might have felt that now was the time to step in the ring with Winky.
The aggression and hunger in his delivery showcase that Winky is still an out and out chanter at the core and he's still not taking any prisoners. Oskid also delivers a fitting beat, with Winky matching the fast march of the beat with soldier's precision.
However, as excellent as some of the standout tracks on the album are, Gombwe is not without its flaws.
Tracks like Finhu Finhu feel like Winky is still trying to recreate the formula that brought him his career's biggest hit, Disappear. His previous album was also filled with such half-hearted attempts, and perhaps it is time to give up the search for another Disappear and admit that catching lightning in a bottle twice is an impossible task.
While he is sublime on occasion, Oskid's production on Gombwe can also feel a bit monotonous, leaving one with the feeling that they have heard some of these beats before. It is old wine in new bottles and sweet as it tastes it is not as intoxicating as when we heard it the first time. Amongst the lyrical excellence of a punch-line filled project, My Woman, a blockbuster collaboration featuring Beenie Man sticks out like a sore thumb. The song was never anything to write about, and one wonders whether an opportunistic attempt to go for the international market was the reason it was included in place of the excellent Dzemudanga.
It is a wonder how two microphone heavyweights conspired to come up with such a featherweight collaboration.
When all is said and done there is no doubt that this album will extend the Ninja president's tenure on top of the Zimbabwean music scene. Whether the death of the Gafa and the subsequent rebirth of Winky as gombwe were necessary is a question that only time will answer.