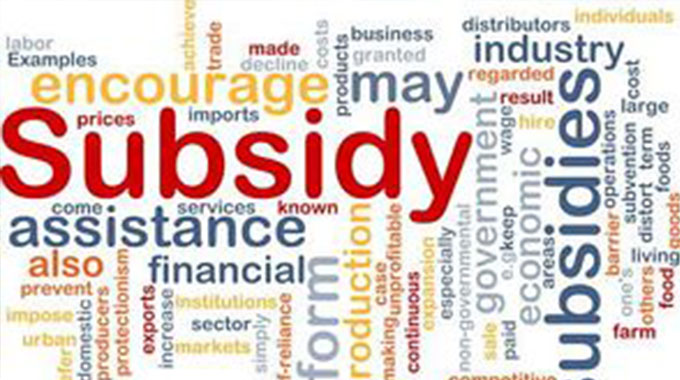 The Sunday News
GOVERNMENT is doing away with all subsidies that were creating distortions in the economy and will only maintain or put in place those that are meant to protect vulnerable members of the society.
For years Government has been subsidising the procurement of fuel, maize, wheat, soya bean and electricity among others benefiting both the poor and the rich.
For example, Government coffers would be used to subsidise fuel used by the elderly in Dotito, when they take a bus ride to the nearest hospital, while at the same time subsidising for fuel used by a rich executive choosing to drive a fuel guzzling Range Rover 5.0L V8 SUV.
ALL SHARE 
The All Share index ended the week on a lower note, after losing 1.58 points 0,67 percent ending at 234.91 points. BAT lost $2,2000 to end at $47,5000, PPC Limited was $0,250 lower at $4,2000 and CBZ Holdings also decreased by $0,0780 to end at $0,6230. African Sun traded $0,0580 weaker at $0,3000 and Delta Corporation further eased $0,0380 to end at $3,5270.
Gains were offset by losses in Old Mutual Limited which gained $0,2920 to $35,9360, SeedCo Limited which rose by $0,0250 to $1,860 and Turnall Holdings which traded $0,0210 firmer at $0,1240. Other counters to advance were Masimba Holdings which gained $0,0190 to end at $0,2090 and Mashonaland Holdings which traded $0,011 stronger at $0,0930.