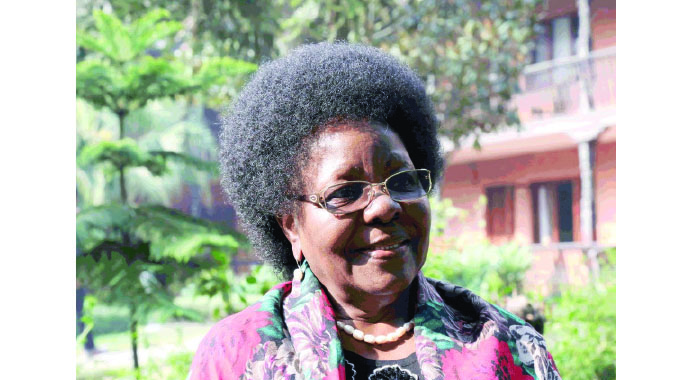 The Sunday News
Judith Phiri, Business Reporter 
THE business sector has commended the Government for liberalising cement and fertiliser imports to curb the artificial shortages and shortfalls that have seen some products doubling in price.
Cabinet last Tuesday approved the importation of cement by individuals and companies with free funds as well as importation of fertilisers by farmers direct from suppliers outside the country to augment local supplies. 
In a statement last Wednesday, Industry and Commerce Minister Dr Sithembiso Nyoni said following the Cabinet decision, her ministry will have an administrative arrangement with the Zimbabwe Revenue Authority (Zimra) to alleviate the shortages in the market.
"The arrangement will allow importation of 100x50kg bags of cement and 100x50kg bags of fertiliser. This arrangement will be implemented with immediate effect. Companies or individuals will be allowed to import fertiliser and cement of the quantities shown above up to 31 December 2023 without the requirement of an import licence. Quantities above this will require import licences from the ministry. This does not apply to commercial imports," she said. 
In an interview, business lobby group, Zimbabwe National Chamber of Commerce (ZNCC) Matabeleland Chapter chairman Mr Bekezela Moyo, said the move will assist bridge the gap between supply and demand. 
"As ZNCC we understand the challenges posed by the shortages of cement and fertiliser in the market. The decision by the Government to allow the importation of these commodities can be seen as a short-term solution to alleviate the shortages and ensure the continued operation of various sectors that rely on these inputs. Importation of cement and fertiliser can assist bridge the gap between supply and demand, while ensuring that construction projects can proceed and the agricultural sector can access the necessary inputs for productivity."
He said the development could provide some relief to businesses and industries that have been affected by the shortages, allowing them to meet their obligations and maintain operations. Mr Moyo said it was however, essential to consider the potential implications of importation on local industries and businesses. 
"Importation could affect domestic producers of cement and fertiliser, potentially leading to a decline in their market share and profitability. It is crucial to strike a balance between addressing immediate supply challenges and safeguarding the interests of local industries and businesses," he added. 
He said in the long-term, efforts should be made to address the root causes of the shortages, such as enhancing local production capacity and improving supply chain resilience. Mr Moyo said this could be achieved through targeted interventions, industry collaboration and supportive policies that promote investment, innovation, and competitiveness in the relevant sectors.
Economic commentator, Mr Morris Mpala said Government's intervention was a welcome development as it will go a long way in making sure products are available on the local market and ensure the stabilisation of prices. 
ZNCC Matabeleland region vice-president Mr Mackenzie Dongo said there was a need to invite more players to come on board and invest in cement and fertiliser production. 
"This will then ensure the products are available and also fairly priced. If you look at Zambia, currently their cement price is quite reasonable, so if we can also get more players that is likely to reduce the price of cement. We are quite happy with the opening up of importation of cement and fertiliser as they had really caused a great inconvenience to those in the building and farming sectors, while there was an astronomical rise in prices."