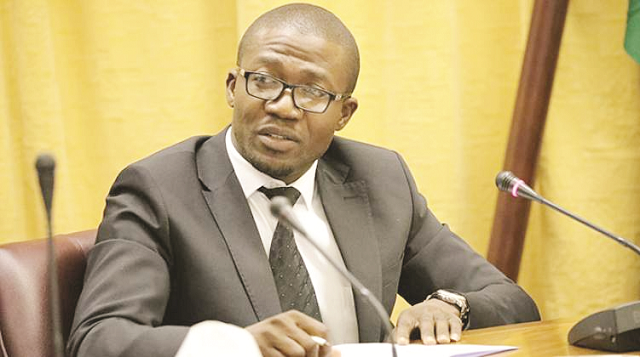 The Sunday News
Dumisani Nsingo, Senior Business Reporter
THE Government is considering taking stern measures against unscrupulous manufacturers that increase prices of their products despite being allocated foreign currency by the Reserve Bank of Zimbabwe (RBZ) for the procurement of raw materials as it forges ahead to protect consumers from unwarranted price hikes.
Industry and Commerce Minister Mangaliso Ndlovu said the Ministry was aware of some manufacturers that have clandestinely increased prices of the goods they produce despite obtaining foreign currency support from the Government to import raw materials.
"When it comes to most of the basic commodities that's where we have a big say because for those ones we are supporting the manufacturers in terms of foreign currency, who then unscrupulously go on to increase prices or give the impression that they are not supported," he said.
Minister Ndlovu, however, acknowledged that although the foreign currency allocated to  manufacturers was inadequate due to the prevailing liquidity challenges in the country there was no reason for them to effect wanton price increases. There has been a wave of price increases especially of basic commodities over the last three months with most manufacturers pushing the blame on wholesalers and retailers. Minister Ndlovu said the Government would put in place measures to curb the price madness as it was tantamount to exploitation of consumers.
"We are discouraging businesses from wanton price increases and we are aware of the unscrupulous activities they are employing with a lot of them trying to beat the system. We are working around issues so that we come up with a proper system of curbing that. We know that there are businesses that are increasing prices even when they are getting allocations.
We are working on something and Government will not tolerate that kind of exploitation of the people," he said.
Contacted for a comment Confederation of Zimbabwe Industry (CZI) Bulawayo chapter president Mr Joseph Gunda said the country's apex organisation for industry was unaware of the manufacturers that were increasing prices of their products despite being allocated foreign currency by the Central Bank but said it was uncouth for them to do so.
"Certainly it won't be a good practice if one has been allocated forex from RBZ at a ratio of one is one (1:1) with the bond note and then you adjust prices," he said.
Mr Gunda however, said RBZ has lately been facing challenges to allocate players in the manufacturing sector with sufficient foreign currency owing to its depleted coffers.
"The only challenge that we have had of late is that the allocation from RBZ has been drying up. So manufacturers have been faced with a challenge of saying should they close or source the forex from other sources outside RBZ and when they do that they can't absorb the price but pass it onto the customers, that's the only reason manufacturers will increase their prices because they would not have obtained the forex at 1:1 but if they would have obtained it at 1:1 at RBZ I don't see the rationale of increasing prices," he said.
Mr Gunda said the ministry should make concerted efforts to ensure players in the manufacturing sector were allocated adequate foreign currency at the opportune time.
"The most important thing that the minister should do is to fight for our case or course at RBZ, for allocation of forex to manufacturers. If that doesn't happen you will find us fighting against those people that are raising prices because they can't absorb the cost they secure the forex outside RBZ," he said.
In his presentation of the 2019 National Budget Statement recently Finance and Economic Development Minister Professor Mthuli Ncube said there would be gradual movement towards a more efficient and optimal foreign currency allocation system.
"In the interim, steps are being taken to establish a Foreign Currency Allocation Committee to promote efficient management of our foreign currency inflows," he said.
Mr Gunda said the Foreign Currency Allocation Committee should have representatives from the manufacturing sector so as to ensure efficiency and transparency in the distribution of the funds.