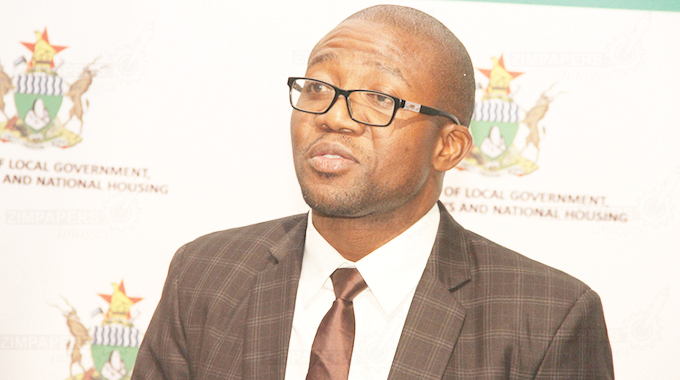 The Sunday News
Judith Phiri, Business Reporter
THE Government is equipping customs officials as it moves to combat the illegal trade of banned ozone-depleting substances (ODS).
This was revealed by the Minister of Environment, Climate, Tourism and Hospitality, Nqobizitha Mangaliso Ndlovu when making his remarks to commemorate World Ozone Day on Friday at the African Ministerial Conference on the Environment (AMCEN) in Dakar, Senegal,
"Illegal trade in phased out and controlled substances has increased across the globe and Zimbabwe is no exception to these smuggling schemes. My Ministry is working with Zimra to train customs officers and equip them with tools and skills to combat illegal trade of banned ozone depleting substances (ODS) and contaminated refrigerants across the borders," he said.
The Minister said refrigerant analysers were distributed to all major ports of entry to help in the detection of mislabelled or contaminated refrigerants. Minister Ndlovu said they have also supported the training of customs officers through procurement of training equipment such as laptops and LCD projectors, while these will result in effective training that will improve their skills to combat illegal trade in controlled substances.
The commemoration came at a time the Government has embarked on the second phase-out stage of hydrochlorofluorocarbon (HCFC).
"This Ozone Day commemoration is being held as my Ministry is embarking on the Second Stage Hydrochlorofluorocarbons (HCFC) Phase-out Management Plan (HPMP).
The Second Stage HPMP will enable the country to eliminate the use of HCFCs by the 1st of January 2030 and this will result in more climate benefits as these substances have high Global Warming Potential. The Stage II HPMP will be implemented in partnership with the United Nations Environment Programme (UNEP) and the United Nations Development Programme (UNDP). I greatly appreciate the technical and financial support my Ministry has received from these Implementing Agencies."
The Minister also paid tribute to various stakeholders for carrying out various efforts in preserving the ozone layer and the environment.
"I would like to conclude by thanking all our stakeholders for their continued support in our programmes to eliminate Ozone Depleting Substances and Greenhouses Gases used in refrigeration and air conditioning among other sectors. Through your unwavering support, we will continue to comply with the provisions of the Montreal Protocol and help to protect all forms of life on earth."
World Ozone Day is commemorated on 16 September of each year after its proclamation by United General Assembly on 22 December 1994. Meanwhile, the 18th Ordinary Session of AMCEN was held from 14 to 16 September, with the Ministerial segment being on 15 to 16 September. It was held under the theme, "Securing people's well-being and ensuring environmental sustainability in Africa".
Minister Ndlovu participated in a panel discussion on Antimicrobial Resistance (AMR) and other ecosystems health-related challenges in Africa on Friday.
During the panel discussion, he proposed approaches that the AMCEN should consider in addressing AMR.
The Minister said: "Improve sectoral coordination of activities related to anti-microbial resistance with special attention to collaboration of Ministers of Environment, Health, Agriculture and Local government, both and the African Region level and at National Levels. This implies adopting the one health approach."
He said there was need to strengthen research and innovation with AMCEN focusing on ensuring surveillance and monitoring of key chemical and biological point source pollution. Minister Ndlovu said addressing AMR will require AMCEN to ensure there is adequate means of implementation that focuses on capacity building, knowledge and technology transfer and funding mechanisms.
He added that AMCEN and Governments need to invest in infrastructure that reduces point source pollution and infrastructure included sewage treatment works among other interventions.