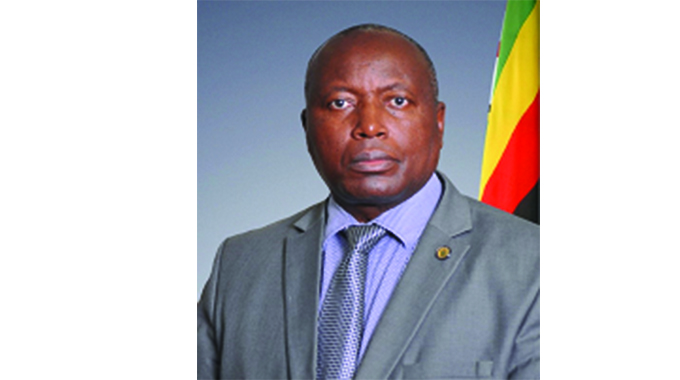 The Sunday News
Robin Muchetu, Senior Reporter
THE Government has reaffirmed its commitment to improving civil servants' working conditions and assured teachers of continued payment of their children's school fees by Government.
Public Service Commission Secretary Ambassador Jonathan Wutawunashe told Sunday News that improving civil servants' conditions of service was close to the Government's heart. He said school fees disbursements for term two had been made but PSC was unable to review the fees upwards to cater for changes that have occurred since its inception. He, however, could not specify the total amount disbursed.
"Treasury did make a disbursement to the Ministry of Primary and Secondary Education. I hear that they sent it to the provinces where it is paid to the schools. There has been movement, that's for sure.
But it is too early for us to say anything about increases because we are implementing a fairly recent concession for the first time. Also, there are two things happening; inflation is a reality, again can we change salaries every week because inflation is jumping every week? There are measures that the Government is taking to address inflation and wayward tendencies within the market," said Ambassador Wutawunashe.
Chairperson of the Apex Council Mrs Cecilia Alexander said the move by the Government was a noble one but also highlighted that inflation had eroded the $20 000 per child figure.
"The school fees have been paid as a result of the agreement that was signed in March 2022. The agreement was reached at a time when the $20 000 per child school fees value was 40 percent of the average school fees. But now it only covers only nine percent of the fees that are being charged. Whilst we appreciate that fees for term one have been covered, we call for the second and third term to be paid before schools open in September 2022," she said. Amb Wutawunashe said the Government was bent on improving even more the conditions of service and was going to be strict in dealing with artificial inflation caused by rogue elements.
"So, one has to look at interventions in both directions, interventions in terms of salaries and interventions like this one relieving pressure by paying school fees for teachers' children. But on the other hand, we also have interventions in the economy to arrest wayward standard seeking behaviours in the market place.
If measures by the Government, as it appears to be the case, succeed in arresting artificial inflation then this brings a completely different perspective. It is too early to say we have arrived at a situation where new interventions are required," he said.
He said the Government was working constantly to find ways to support the livelihoods of civil servants in the country.
"The measures that have been taken include the Government Employees Mutual Savings Fund (GEMS) where quite a number of civil servants have benefitted from money for their projects and for other uses.
The vehicle free importation is another one which has proved to be very attractive and civil servants have expressed gratitude.
"There are other incentives that have been extended particularly to teachers such as Government's efforts to construct housing units for teachers so it's an open-ended process because there is always work going on to find the best way we can improve non-monetary benefits because there are always constraints in keeping on addressing the monetary side of things," said Amb Wutawunashe. [email protected]