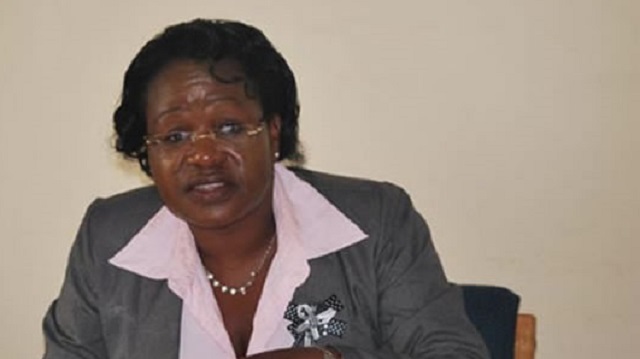 The Sunday News
Thandeka Matebesi, Sunday News Reporter
THE Government will not extend its oral cholera vaccination programme to other cities  but will only concentrate in the epicentre in Harare due to limited quantities of the drug.
Early this month, the Ministry of Health and Child Care rolled out a massive vaccination programme against cholera in Glen View and Budiriro in Harare, as it sought to protect residents from the water-borne disease, which has killed 49 people and infected 10 000 others.
The director of Epidemiology and Disease Control in the Ministry of Health and Child Care, Dr Portia Manangazira, said the vaccination campaign which was launched in Budiriro was only set for people at high risk of contracting the disease in Harare and surrounding areas.
"I understand that there were some cases recorded in Bulawayo, Beitbridge and Tsholotsho but we will not be administering the vaccine in these areas as we are focusing on high risk areas. Looking at the rapid spread of the disease and high numbers of deaths, this was an effective way to curb further spread from the Harare epicentre in time before the rains would potentiate nationwide and unprecedented spread," said Dr Mangazira.
"Our target population for phase one is 500 000 people, and areas for phase one of the oral cholera vaccination (OCV) are the four hardest hit suburbs in Harare, Glen View, Glen Norah, Mbare and Budiriro. A total of 40 vaccination points which include schools for all learners, community points, churches and markets are being used for reaching the affected communities during the vaccination campaign.
"We deliberately avoided using clinics as vaccination points because they are busy attending to cholera patients.
"After giving 500 000 doses to the four suburbs, we will extend with 900 000 doses in eight additional Harare suburbs then Chitungwiza and Epworth. This should buy us three to five years during which time we expect the WASH issues to be fully addressed."
Dr Manangazira urged people to be on high alert saying that the vaccine was not a substitute for hygiene.
"The vaccine is given to anybody aged one year and above and is deemed as having a high risk of cholera infection. If given as two doses within a period of six months protection is guaranteed up to five years.
"However, the vaccine does not take the place of adequate safe water, sanitation and hygiene. I should say it is a secondary prevention method and can never take the place of primary prevention; adequate safe water, proper solid waste management, sewerage reticulation, basic personal hygiene including hand washing," she said.
Dr Manangazira also said the vaccine was safe although there could be minor reactions to it .
"This is a very safe and effective vaccine. In areas where it was widely deployed there were few and minor side effects of abdominal upset, vomiting and diarrhoea. It should be great since we aim to vaccinate a total of 15 suburbs, and aim to have given the second dose for their full protection by November," she said.
@DephnyThandeka.