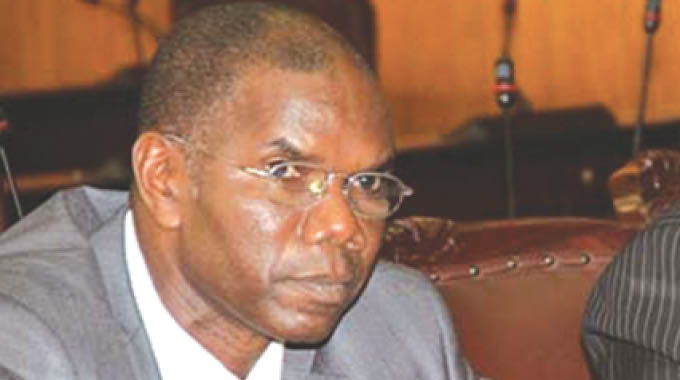 The Sunday News
Njabulo Bhebe, Business Reporter 
GOVERNMENT is working on realigning the country's agricultural training institutions' curriculum in line with modern technologies in the agriculture sector as it moves to spread requisite farming skills in a bid to improve productivity.
In an interview with Sunday News Farming in Bulawayo last Wednesday, the director of the Agriculture Education and Farmers Training Department, Mr Moffat Nyamangara, said the division was embarking in stakeholder consultative workshops throughout the country with a view of reviewing agricultural training institutions' curriculum.
The Agriculture Education and Farmers Training Department falls under the Ministry of Lands, Agriculture, Water, Climate and Rural Resettlement.
"We are carrying out a curriculum review exercise. We are going to be hosting a similar workshop next week in Harare with some stakeholders and former students and the idea is to get their comments and remarks so that we can make adjustments. To review a curriculum means we have to look at what is there, the content, materials and methodologies available and the staff to deliver that curriculum if there are gaps, then we must address those. The agriculture business has evolved, which has seen new technological innovations being implemented, as a result we are tasked to come up with a curriculum which will accommodate these new ideas," he said.
The traditional approaches of agriculture have numerous challenges in terms of production, marketing and profit, among others.
The challenges of traditional agriculture are addressed significantly by using Information and Communications Technology (ICT) that can play an important role in uplifting the livelihoods of the rural smallholder farmers. ICT helps in growing demand for new approaches. It also helps in empowering the rural people by providing better access to natural resources, improved agricultural technologies, effective production strategies, markets, banking and financial services.
Mr Nyamangara said the department has over the years carried out curriculum reviews but failed to implement them largely due to financial constraints.
"Although the department has carried out curriculum review previously at times the recommendations made at those reviews have not been implemented due to lack of resources but this time under the Zimbabwe Agriculture Growth Programme (ZAGP) we have every hope that something positive will take place as we believe we can get the financial support to carry some of our recommendations," he said.
Mr Nyamangara also emphasised the need for agricultural institutions to be funded outside Treasury so as to effectively and efficiently carry out their programmes. There are 11 universities, 13 colleges and 11 training centres established and registered for agricultural training at various levels in Zimbabwe.