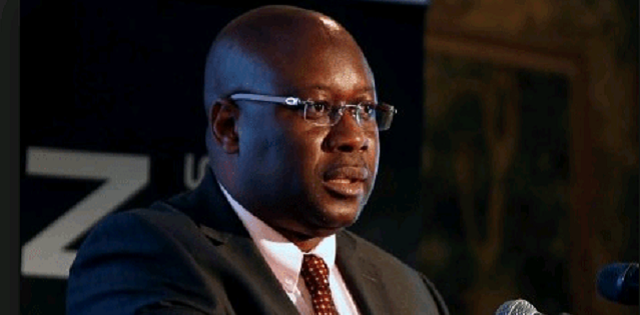 The Sunday News
Dumisani Nsingo, Senior Business Reporter
THE Government will next year forfeit all unutilised mining claims as part of its move aimed at enhancing production in the mining sector to enable it to contribute immensely to the country's economy.
In an interview with Sunday News Business on the sidelines of the Mine Entra conference on Thursday last week, Mines and Mining Development Minister Winston Chitando said investors and holders of mining titles especially precious metals should invest capital expenditure or start working on them or risk losing them.
"The use it or lose it principle has always been there in the Mines and Minerals Act especially relating to special metals. It's very clear that special metals can only be protected, if you are spending capital expenditure (on them) or if you are working on it. This provision (use it or lose it) has always been there so it's a question of us enforcing it and we have said from January next year it will be reinforced vigorously," he said.
The country's precious metals include platinum, gold and silver. Minister Chitando said holders of mining titles had to spend capital on them or indicate to be working on them in order to obtain renewal of title.
"You have to be spending capital or producing before you can renew any special metal claim. It's within the law, the original bill not even the new amendment. It has never been implemented but from January 2019 it will be implemented vigorously. So if you have a special metals claim and you are not working on it from January too bad, you lose it," he said.
Early last year the Government forfeited more than 1 000 unutilised gold mining claims in Matabeleland North with owners holding onto them for speculative purposes.
Responding to a question from a delegate during a Mine Entra round table session Minister Chitando said Government was likely to increase the issuance of Exclusive Prospecting Orders (EPOs) next year as part of its efforts to ramp up mineral production.
"Since around 2007-2008 the Government has not been processing the issuance of new EPOs. At the start of the new (Government) dispensation there were only three EPOs, which were in place. Right now as we talk there are over 20 EPOs which have been approved or are at a stage of approval. I think conservatively we should have by early next year over 30-40 EPOs, which will be approved."
He said EPOs were important for the country to quantify its mineral resources as well as planning for future mining activities.
In 2012 the Government withdrew nearly 100 EPOs amid concerns that investors were holding the mining rights for speculative purposes.
An EPO confers the exclusive right to prospect for specified minerals in any defined area in Zimbabwe.
The EPO is obtained through an application made to the Mining Affairs Board. The maximum possible period of holding onto an EPO, according to mining laws is six years, initially for three years and possible extension for a maximum three years.
Licence holders are obliged to submit work programmes to be carried out in the next six to 12 months and work done in the past six to 12 months, from time to time.
@DNsingo