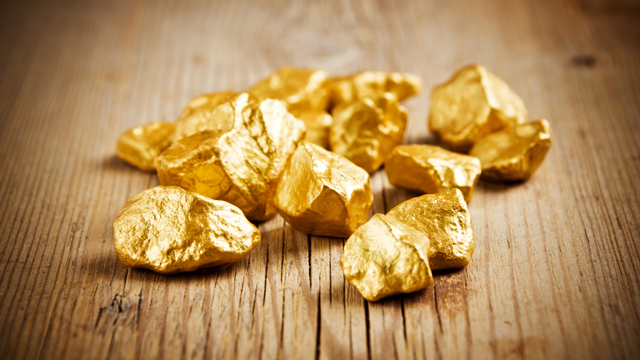 The Sunday News Dumisani Nsingo, Senior Business Reporter
THE Government has envisaged setting up Gold Service Centres across the country's mineral mining districts as it moves to ensure effective mopping up of the yellow metal.
Mines and Mining Development Minister Winston Chitando said the Gold Service Centre pilot project in Bubi District, Matabeleland North Province was nearing completion and would be commissioned in June, thereafter the centres would roll out to other gold mining districts.
"We are going to set up Gold Service Centres, the first one, which is going to be set up is the one in Bubi and we hope that will be commissioned soon. Thereafter we are targeting seeing gold centres being set up in Kezi, Silobela and Shamva, in the next few months, so we are going in that route," he said.
A gold service centre is an establishment where all the functions related to gold mining — from extracting to processing and sales — are co-ordinated from. A typical gold service centre would comprise a clinic, offices of the Government's official gold-buying firm Fidelity Printers and Refineries and firms that sell or hire mining equipment.
The centres will offer such services as gold milling, collection points and assist with environmental impact assessments.
Geologists, engineers and metallurgists will also be stationed at such centres. Millers and officials from the School of Mines will also set up bases at the centres to teach miners on health and safety issues.
Gold service centres are aimed at boosting gold production and to curb leakages.
Zimbabwe Miners Federation spokesperson Mr Dosman Mangisi said the centres would play a big part in mechanising artisanal miners as well as curbing gold leakages.
"A gold service centre would look at the mechanisation of artisanal miners who are mining in non-regulated places while we look at regulating those places and it also plays a key role in formalising that area (artisanal mining) while it looks at issues of mobilising and collection of gold, reducing leakages of the mineral since gold from artisanal miners will be now easily accessible through a service centre," said Mr Mangisi.
He also said the gold service centres would also play a part in the formalisation of artisanal miners' activities.
"The service centres will also play a big part in improving efficiency in production and skills transfer. It is particularly focusing on those miners who are of no fixed abode and move around. To make them of fixed abode and to make them fixed to a particular centre. We have the numbers and have an accountability approach towards that," said Mr Mangisi.