The Sunday News
Judith Phiri, Business Reporter
THE Government has upped its efforts to revive all the non-functioning dip tanks, as one of the measures of curbing the spread of January disease, with over 500 dip tanks having being rehabilitate countrywide thus far.
In Zimbabwe January disease- also known as theileriosis — has been a problem resulting in thousands of cattle succumbing to the disease in recent years, it is common between December and March and is spread through the bite of the brown ear tick. 
More than 65 percent of cattle deaths in Zimbabwe are caused by tick-borne diseases, with 500 000 cattle valued at about US$150 million having died of January disease from 2018 to 2022, according to reports.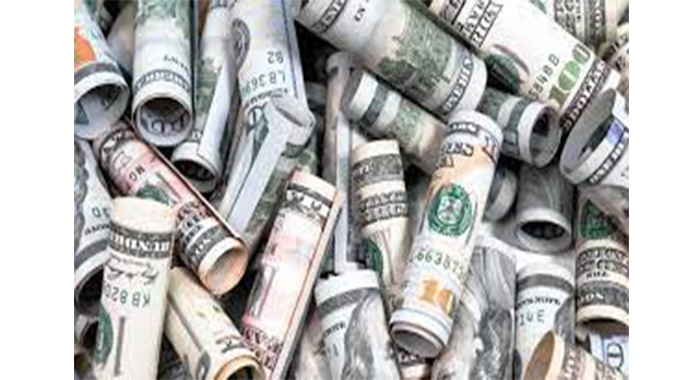 Speaking at the Effective Livestock Disease Management Conference in Bulawayo on Friday, the Ministry's Permanent Secretary Professor Obert Jiri said efforts were underway to ensure all the dip tanks in the country are rehabilitated. He revealed that the Department of Veterinary Services (DVS) has rehabilitated 511 dip tanks so far this year.
"Livestock is a very important sub-sector under agriculture. We envision that the livestock sector can be as valuable as US$4 billion in terms of the annual Gross Domestic Product (GDP) and it deserves attention. 
"Under the accelerated National dip tank rehabilitation programme, in 2022, 453 dip tanks were rehabilitated and the target for this year it was 511 against the more than 4 000 communal dip tanks in the country," he said. 
Among other key Government interventions to tick-borne disease challenge, he said to address the scourge, they have declared war against January disease and the country was also manufacturing dip chemicals and vaccines locally. Prof Jiri said the toll manufacturing will reduce cost of dip chemicals by 52 percent and create jobs.
"The theileriosis vaccine named BOLVAC is now available, we have done clinical trials and it's now undergoing field trials. A total of 150  000 doses were produced and they are currently being administered in hotspots as it is not yet at full scale, while we also need consent dipping from the farmers that are involved. 
"Otherwise, we do have a very effective vaccine which we will soon roll out once we finish the final stage of clinical trials possibly for free," he added. 
Prof Jiri advised farmers to do weekly dipping, adding that in areas where January disease remains a challenge, dipping should remain on a 5-5-4 day regime which entails dipping cattle after five days and another five days and then after another four days.
The Permanent Secretary said under the Presidential tick grease blitz programme launched in November 2020, they were targeting one million households each season. He said other interventions include intensive farmer training and awareness campaigns, prosecution of farmers who fail to bring cattle for dipping and capacitating field extension staff, among others. 
Prof Jiri said these were among efforts to increase the national herd from the current 5,6 million to 6 million by 2025. Meanwhile, Prof Jiri commended Sunday News for organising the conference noting that it gave a platform for Government, farmers and other interested stakeholders to come together in the fight against January disease.
"It is encouraging for a media house to see it fit to organise such a conference because previously there is a tendency of officials shunning the media, now with the creation of this platform we are assured of the message reaching far and wide, therefore aiding our effort in the fight against this scourge of the January disease," said Prof Jiri.