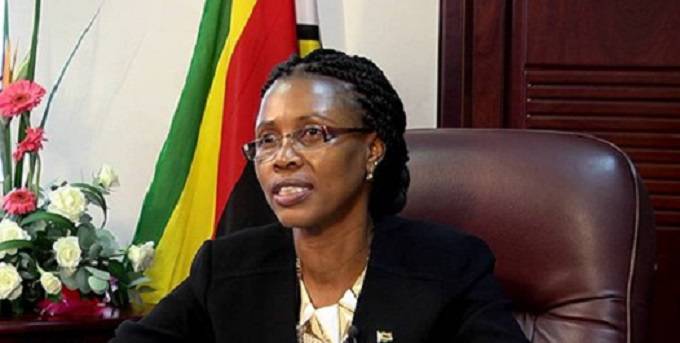 The Sunday News
Dumisani Nsingo, Senior Business Reporter 
THE Government has stepped up efforts to blend conventional diesel by at least two percent using bio-diesel as it moves to alleviate the country's balance of payments constraints and lessen oil import dependency, an official said.
Permanent Secretary in the Ministry of Energy and Power Engineer Gloria Magombo said the Government has applied for US$12 million from the International Renewable Energy Agency (IRENA) to pursue its Jatropha bio-diesel projects, which entails capacitating the multi-million dollar processing plant in Mt Hampden, as well as embarking on various programmes aimed at improving the production of plant species.
Jatropha is an extremely hardy and frugal plant species native to tropical and sub-tropical areas where it grows on wasteland. Jatropha seeds contain large quantities of oil that can be processed into a variety of products such as bio-fuels, animal feed, cosmetics and organic fertiliser.
"Over and above the current work we are doing with the limited funding from Government for now, we have also looked for funding from climate funders including the likes of IRENA from which we have applied for a US$12 million loan, which will help us buy the necessary equipment to upgrade the current plant (at Mt Hampden), which we have," she said.
The Jatropha bio-diesel plant has largely been dormant for over a decade with most of the years being dedicated towards research.
"What has been the main emphasis has been the research but now we have been given about 6 000 hectares in Nyakadecha (Mudzi) where they have started putting up a plantation for the planting of Jatropha (trees) but in the meantime to add to our stocks we are also buying from the communities for us to produce," said Eng Magombo.
The anticipated US$12 million loan facility from IRENA is expected to be channelled towards various Jatropha projects as the Government targets two percent blending of bio-diesel in diesel.
"If we get the US$12 million there is a whole programme of what we need to do, which includes increasing the hectarage (under Jatropha) of course we have that hectarage in Nyakadecha but we also have Mutoko where testing of the seed and the plant are conducted. We are hoping that by 2030 we should have displaced two percent diesel with bio-diesel, which means if you are looking at the current consumption rate of 3 to 4 four million litres of diesel a day, we want to displace that by two percent," said Eng Magombo.
According to data from the Zimbabwe Revenue Authority (Zimra), the country consumed 1,06 billion litres of diesel and 570,12 million litres of petrol in 2018, worth US$1,12 billion. This means average consumption per month was 70,2 million litres for diesel and 47,5 million litres for petrol.
Efforts to collect Jatropha seeds from communities from various areas in the country have over the years hit a snag largely due to lack of funding by the ministry to embark on the exercise.
"We didn't have sufficient funding to source the seeds from communities but we now have teams that are already doing that. We intend to have mobile oil pressers, which will be used to crush the seed into oil and transport it to the plant and the shell of the seed will be used to produce many other by-products," said Eng Magombo.
In an effort to increase the production of Jatropha seeds, the ministry has come up with an outgrower scheme. 
"In Mutoko there are well-trained agronomists who have even developed their own varieties of Jatropha, which produces maximum yields and they will be working with communities and making sure that those varieties are planted and we buy the seeds while we will also be doing our own hectarage but most of the seed will be grown through out-grower schemes for us to meet the two percent," said Eng Magombo.
The ministry through its bio-diesel processing company, Finealt Engineering is already producing soap and small quantities of bio-diesel.
It is also on the outlook for investors to partner it in expediting the Jatropha bio-diesel project. 
"We have also been approached by partners who are willing to come in and facilitate what we are doing so there are various options we are looking at to see how we can fast track that part," said Eng Magombo.
Sustainable energy production and supply are strategic objectives for developed as well as developing countries. 
The energy sector plays a crucial role in attaining the United Nations Millennium Development Goals, and the sustainability of modern economics is based in part on the capacity of countries to ensure their energy supplies. This is especially true for the transport sector, which consumes 30 percent of the world energy production, 99 percent of which is petrol-based. 
Global energy supply is mainly based on fossil fuels, which have many disadvantages. It is now widely agreed that more sustainable alternative energy sources will need to be developed. One potentially promising option consists of bio-fuels, since these are derived from biomass, have a closed carbon-cycle and do not contribute to the greenhouse effect.