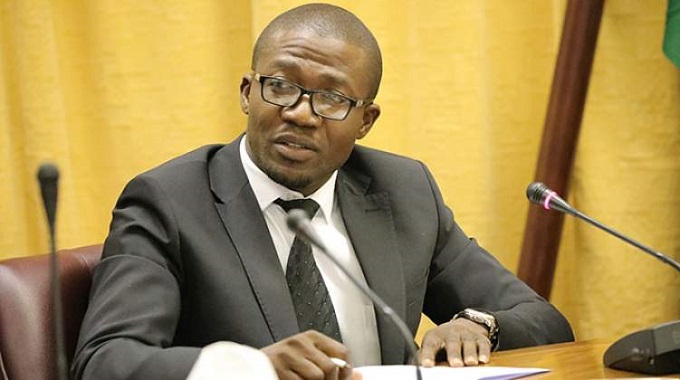 The Sunday News
Dumisani Nsingo, Senior Business Reporter 
THE Government has shortlisted strategic companies earmarked for recapitalisation under a South African funding facility.
Industry and Commerce Minister Nqobizitha Mangaliso Ndlovu said the country has started realising fruition from the Bi-National Commissions (BNCs) meetings it held with its neighbouring countries, Botswana and South Africa.
He said the Minister of Finance and Economic Planning, Professor Mthuli Ncube sent officials from his office to finalise negotiations with South Africa's banks, which would see the release of a funding facility to the country's private sector.
"Last week the Minister of Finance and the Reserve Bank (of Zimbabwe) Governor (Dr John Mangudya) went to South Africa to pick up from where the (BNC) discussions had ended with his counterpart, Tito Mboweni and also the finance sector in South Africa is willing to provide funding for our retooling needs and critical raw materials that we buy from South Africa. This week Minister Ncube dispatched a team of officials to go there to tie up the loose ends," said Minister Ndlovu.
He said his Ministry in collaboration with the country's trade promotion body, ZimTrade has already compiled a list of firms targeted for retooling under the South African facility. 
"We have done our own short-listing of the companies with the help of ZimTrade that are exporting and also importing raw materials from South Africa and also some that require retooling…asthe negotiations go forward they will be able to have direct interactions with the South African private sector. So there are huge successes coming out from those BNCs," said Minister Ndlovu.
He said the Botswana funding facility was on the brink of being released and was only awaiting a guarantor.
"There's the Botswana facility which is being handled by the Ministry of Finance. There were issues that needed to be finalised but the facility is from the Financial Services of Botswana to the private sector of Zimbabwe, only needing guarantees, we are targeting retooling financing for that," said Minister Ndlovu.