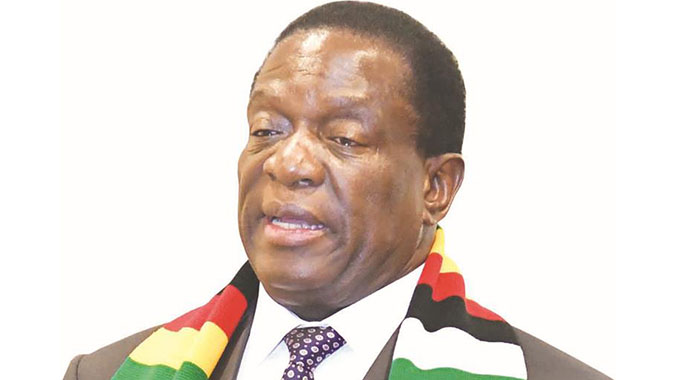 The Sunday News
Judith Phiri, Sunday News Reporter
ZIMBABWE will this month launch the artificial insemination technology with capacity to produce 4 000 semen straws within an hour, meant to boost the national head.
Artificial insemination increases fertility in cattle through use of scientific proven technology. Higher and Tertiary Education, Science and Technology Minister Professor Amon Murwira said President Mnangagwa would launch the project which complements the Command Livestock Programme.
In an interview with Sunday News, Prof Murwira said everything was now in place for the launch as his ministry was promoting other ministries through provision of informed research.
"The bio-technology programme at Chinhoyi University of Technology is ready to be launched and we will be given a date by the President this February. We already have the capacity to produce seven million semen straws per year, hence at the state of the art laboratory we have technology that will produce 4 000 bull semen straws per hour and this will help enhance the national herd. The project is already operational and in the mean time we have about 20 pedigree bulls. We are doing our programme to enhance national capabilities in various areas, from agriculture to mining to technology to almost anything," said Prof Murwira.
He said the artificial insemination technology would complement the Command Livestock Project, which Government was already implementing.
President Mnangagwa last year in June launched the Command Livestock programme where heifers were given to ordinary farmers. The Command Livestock Programme is targeting areas which may not be good for agricultural farming but have good conditions for animal husbandry.
Meanwhile, Prof Murwira said the Government is satisfied with progress in the construction of innovation hubs at universities with building levels above 80 percent.
"Construction at innovation hubs is now at 80 percent level. At Midlands State University (MSU) they have finished construction, at the National University of Science and Technology (Nust) they are at roof level so it means they are almost done, at the University of Zimbabwe (UZ) they are putting roof currently and at Harare Institute of Technology (HIT) they are at roof level as well.
"Also at Chinhoyi University of Technology (CUT) they are doing electrical fitting and at the Zimbabwe National Defence University (ZNDU) because it's a new university they have cleared the ground and they are buying material. On the construction of the hubs we are doing extremely well and they are being implemented by departments of works at those institutions, it's a different model, it's not like looking for contractors we are just putting money in there and they are doing it themselves which is cost effective and that the universities are able to ensure their capacity," he said.
Last year, according to the Transitional Stabilisation Programme (TSP) which is Government's economic blueprint more than $2 billion was set aside for construction of innovation hubs at six universities as well as infrastructural overhaul in the higher and tertiary education sector as part of the drive to ensure that tertiary institutions contribute to the revival of the economy.