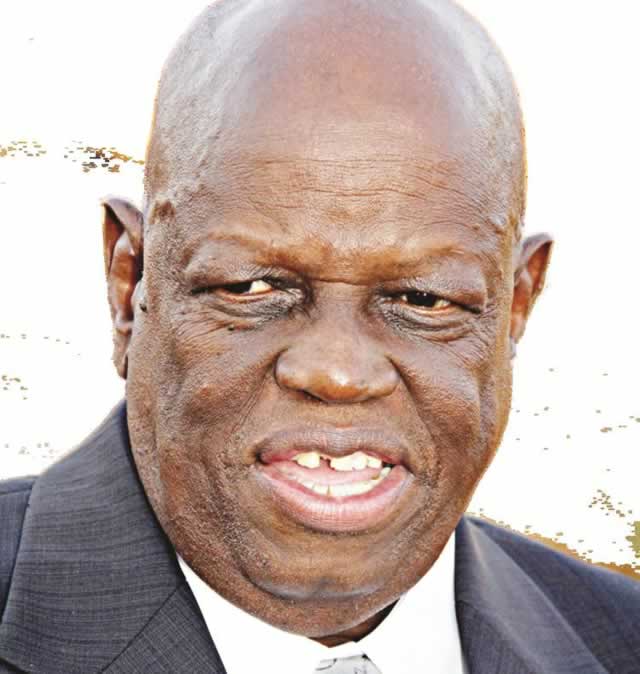 The Sunday News
THE Organisation for the Prohibition of Chemical Weapons (OPCW) is working with Government to put stringent measures on the movement and handling of cyanide following fresh usage of the highly hazardous chemical by poaching syndicates to poison waterholes at national parks in order to kill elephants for their ivory.
Over 50 elephants and countless other wild species including birds have been killed since the beginning of the year.
In 2013 over 300 elephants and a large number of other wild animals were killed due to cyanide poisoning in what conservationists said was the worst single massacre in Southern Africa in 25 years.
Cyanide is one of the most rapidly acting of all known poisons, preventing cells of the body from using oxygen, essentially suffocating the animal. It is, however, a useful industrial chemical with over one million tonnes of it being used annually in electroplating, metal processing, the production of organic chemicals and plastics, and in photographic applications globally.
In Zimbabwe it is mostly used in the mining industry to separate gold from ore and it has been used for this purpose worldwide for over 120 years.
OPCW's country chairman Retired Colonel Tshinga Dube said the organisation was working with Government to come up with a comprehensive database of companies that import and use cyanide in a bid to ensure accountability in the usage of the chemical.
"The killing of elephants and other wild animals through the use of cyanide  has immense repercussions to our tourism sector, which of course has proved to be one of the biggest contributors to the country's Gross Domestic Product. I am, however, of the view that these rampant killings of wild animals can be curbed or stopped if we are strict on our borders, noting down where the chemical is destined to and then have inspectors at each and every company that uses the chemical to monitor its usage on a daily basis," Rtd Col Dube said.
He said there should be a database of companies that use cyanide in the country with the Zimbabwe Revenue Authority keeping records of all firms that import the chemical.
"The inspectors should know where the cyanide is kept and constantly check how much has been used. If there is anything amiss then a report should be made immediately to find out where the unaccounted quantity will have been taken to.
"That way we can catch these perpetrators,  apart from this it will be impossible though of course there will be smuggling as we are all aware that there will always be some unscrupulous individuals that will always circumvent any system," Rtd Col Dube said.
Zimbabwe became a signatory to OPWC at Hague, Netherlands, 16 years ago. The organisation promotes and verifies the adherence to the Chemical Weapons Convention which prohibits the use of chemical weapons and requires their destruction. The verification consists both of evaluation of declarations by member states and on-site inspections.
Zimbabwe Miners Federation chief executive officer Mr Wellington Takavarasha said it was puzzling how cyanide ended up in the hands of poachers, stating that there was a need for a multi-stakeholders approach to curb the usage of the chemical for poaching activities.
"When a miner buys cyanide the Environmental Management Agency insists on seeing where it is kept, how it is kept and used. One is even licenced to obtain it. Basically it is used for cyanidation and the vat leaching process to recover gold.
"We now have this carnage of wild animals at the Parks due to usage of cyanide. We really don't know how it's leaking and finding its way to the poachers but I think there is a need for a multi-stakeholders approach to track the source," Mr Takavarasha said.
Speaking at a stakeholders meeting on biodiversity management in Hwange last Tuesday, Black Crystal Environmental Consulting senior consultant Ms Susan Childes said cyanide was also an indiscriminate killer, affecting other wildlife and contaminating the ecosystem.