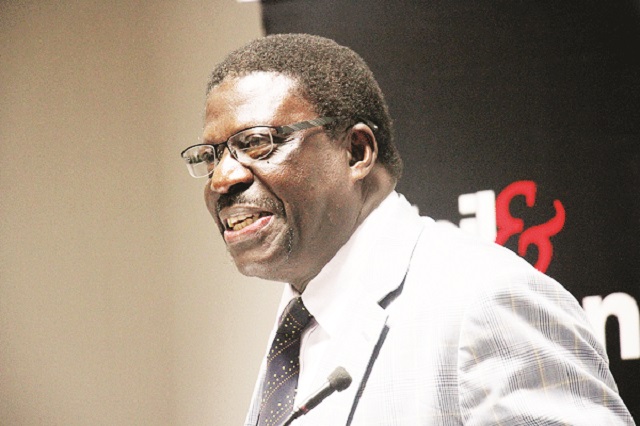 The Sunday News
Clinton Moyo, Sunday News Reporter
THE policies that were introduced to protect local manufacturers against competition from international companies will be reviewed to enable local players to compete with businesses that are coming into the country, a Cabinet Minister has said.
Speaking during the tour of Bulawayo textile giant, Archer Clothing Manufacturers on Thursday last week, Minister of Industry, Commerce and Enterprise Development Dr Mike Bimha said policies to protect local industry will not stay forever as the country is opening up to foreign investment.
"What I want to believe now as we are speaking of opening and saying Zimbabwe is now open for business, you will find other players coming in and when they do how do they fare with you in terms of your technology and in terms of your equipment and your efficiency and we hope that in all your plans you take that into consideration. There are certain policies that we came up with to support local production and it is not forever and competition is here to stay and the question is what will you do?" said Dr Bimha.
Archer Clothing general manager Mr Shaine Beamish said the company was doing well.
"Our efficiency levels are international standards and we are able to export to the region, to South Africa and to Germany so we are able to compete globally and we do not have much complaints compared to others in the industry. We are ready to compete with the global market," he said.
Among other things the Government had introduced is S I 63 of 2017 which increased the duty on cotton and polycotton to support local players in the country and decrease imports which had resulted in the country losing foreign currency.
Mr Beamish said the company had over 2 000 workers and was operating efficiently.
"The group has in total about 2 300 employees and a 1 000 are here at Archer in Bulawayo, a lot of our developments have happened here; we moved from 400 employees to 1 000 within a year.
"In terms of profitability it all depends on the market in which we operate so the profits that we have is a direct result of how many people we have so the more people we have, the more profits there are.
"All of our profits have returned in the form of fabric and raw material to make clothes that are our recipe, there are no dividends and there is no take out; everything stays in the business to grow it bigger," he said.
Archer Clothing Manufacturers human resources manager Mr Peter Simango said the company will be constructing a training school for its employees.
"We want to increase the number of employees because we have orders. Our work wear and our safari ranges are doing very well in the market and because demand has become more we need to increase.
We are running very efficiently at the moment but because of high demand we need to increase production.
"At the moment I am setting up a training school to train young people. There is quite a range that we require in our field as a manufacturer," Mr [email protected]