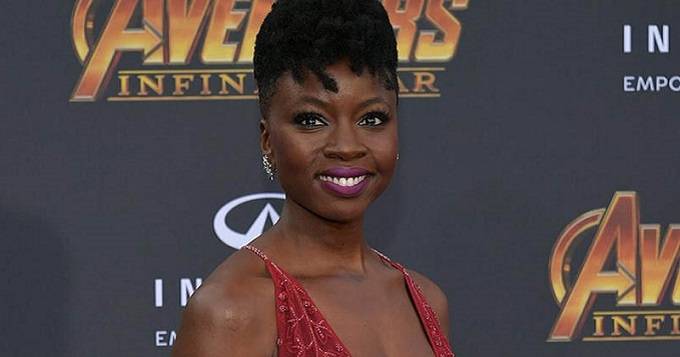 The Sunday News
Bruce Ndlovu, Sunday Life Reporter
WHILE she has cemented her status as one of Hollywood's most sought after actresses, Zimbabwean actress Danai Gurira might rise even higher in the coming months after she was earmarked for her own spinoff series in the billion-dollar spinning Marvel Cinematic Universe (MCU).
Gurira, who made her name in zombie apocalypse series The Walking Dead, is still set to feature in the next instalment of the Black Panther blockbuster, which comes after the death of star Chadwick Boseman. 
Although the exact plot details for the sequel have not yet been announced, it seems that the next visit to Wakanda will see more time spent with a range of characters while exploring the "mythology" of Wakanda more deeply.
Gurira is filming her latest performance as the character in Black Panther: Wakanda Forever, returning alongside co-stars Lupita Nyong'o, Letitia Wright, Winston Duke and Angela Bassett.
The film is tentatively set to be released in July next year. According to reports in Hollywood, Marvel Studios is reportedly moving forward with a spin-off series centered on Danai Gurira's Okoye.
According to Screenrant: "The report of Gurira returning to lead a spin-off series may not come as much of a surprise to some as The Walking Dead alum had previously signed a new deal with Marvel in May to return not only for Black Panther: Wakanda Forever but also in the series.
Details on the show have been largely sparse since it was first announced earlier this year, save for Ryan Coogler set to develop and produce the Disney+ series that would solely be set in the Kingdom of Wakanda.
While Marvel has yet to confirm a 2023 production cycle for the project, it would line up with the studio's Phase 4 MCU plans, namely following the Dora Milaje returning in the Disney+ series The Falcon and the Winter Soldier.