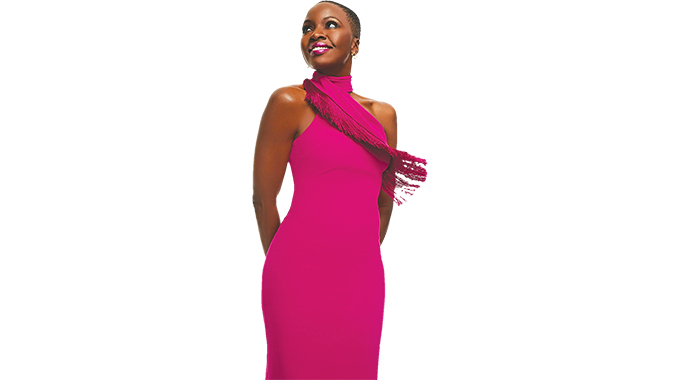 The Sunday News
Bruce Ndlovu, Sunday Life Reporter
WHILE she has firmly established herself as a Hollywood darling through her appearances in Marvel Studios' blockbuster Black Panther movies, Zimbabwe-born actress Danai Gurira is set to her roots, with a spin-off of The Walking Dead, the television series that thrust her in the spotlight initially, set to bring her back to the small screen.
Despite making her name as a sword wielding, zombie slaying action woman on The Walking Dead, the actress, now based in America, quit the series in its 10th season, bringing an end to one of the show's most beloved characters.
Gurira, who plays Michonne, joined the series in its third season. However, with the main The Walking Dead series now wrapped up, several spin-offs have been planned to follow up on one of the most popular TV series of all time, with some of the series' most popular characters reprising old roles.
Among them is Gurira, who will return to rekindle her romance with Rick Grimes (Andrew Lincoln). The series will be written and produced by Scott Gimple, who will also serve as the showrunner. Gurira will also be credited as a co-creator and co-writer for the six-episode drama.
"This series presents an epic love story of two characters changed by a changed world," reads the synopsis. "Kept apart by distance. By an unstoppable power. By the ghosts of who they were. Rick and Michonne are thrown into another world, built on a war against the dead . . . And ultimately, a war against the living. Can they find each other and who they were in a place and situation unlike any they've ever known before?"
Currently scheduled for a 2024 debut, the Rick and Michonne drama was initially set to première this year along with two other spin-offs, The Walking Dead: Dead City and The Walking Dead: Daryl Dixon, which are both centred around the original series' leading survivors. Both spin-offs are also currently in production, with the Jeffrey Dean Morgan-led series set to première this June, followed by the Norman Reedus-led show's première later this year.
"This is a moment fans of The Walking Dead have been waiting for since Rick disappeared in the helicopter early in season nine, and Michonne journeyed away on a quest to find him the following season," Dan McDermott, president of entertainment and AMC Studios for AMC Networks, said when the series was announced earlier this year.
"It's been a lot of fun to work on," showrunner Scott Gimple told Comic-Con. "I've been working on it very, very deeply with Danai and with Andy, and we continue to work on it pretty much every day together with some Walking Dead vets and some great new voices."
Lincoln and Gurira were originally supposed to reprise their roles as Rick and Michonne for several films that would finally reveal what happened to Rick when he was abducted by the mysterious CRM group in season nine, and where Michonne ended up when she left to go find him the following season.
Before their separation, the two's romance had captivated audiences across the globe.