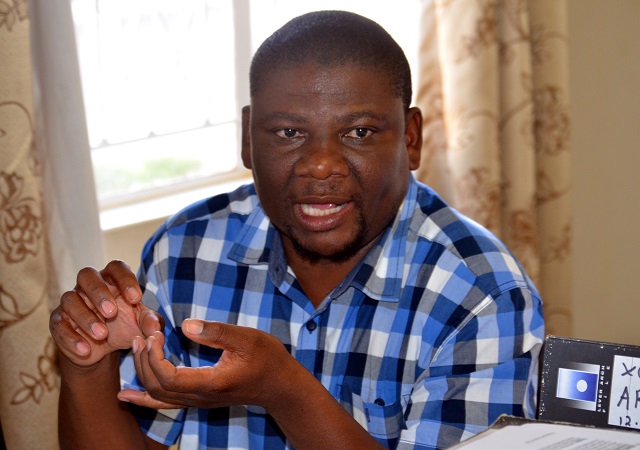 The Sunday News
Dumisani Nsingo, Senior Farming Reporter
GWANDA Rural District Council is seeking Public-Private Partnerships (PPPs) for the development of irrigation infrastructure as it seeks to improve food security in the drought prone area.
The local authority's executive officer administration Mr Khulekani Sithole said there was a need to harness and develop water bodies to improve the district's agricultural production.
"Admittedly we get inconsistant rains and our crop output is poor, which subsequently affects our food security and water table while it also means loss of water for communities and livestock.
"As a district we need dams, more boreholes as well as establishment of more irrigation infrastructure as this will come handy at closing the food security gap while mitigating issues of drought," said Mr Sithole.
He said apart from developing water resources there was also a need to invest in various technologies to harness water for agricultural productivity.
"Apart from having water sources we also need technologies for the abstraction and reticulation of the water such as the use of solar-powered pumps to pump water to gardens, cattle ponds. If there are any opportunities for PPPs they are greatly welcomed," said Mr Sithole.
He said over the past few years, the United Nations Children's Fund and a number of non-governmental organisations (NGOs) as well as the Gwanda Community Share Ownership Trust have played a big part in enhancing access to water in various communities in the district through drilling boreholes as well as rehabilitation and developing weirs in other areas.
"Other NGOs such as Practical Action and Pro-Africa have come in with the same component of improving water availability and putting in place community gardens. Practical Action intends to rehabilitate five one-hectare gardens in various areas in the district including supporting other small gardens," said Mr Sithole.
He said if more is to be invested into irrigation, the district has the potential to have numerous irrigations cropping throughout the year while also being food sustainable.
"As a district, we don't get much affected by the weather during the winter meaning that we have potential to crop throughout the year if we have sufficient water sources," said Mr Sithole.
He said the Mashaba solar mini-grid project, which was established under the European Union (EU)-funded Sustainable Energy for Rural Communities (SE4RC) has managed to improve economic activity at communities within its vicinity including reviving three irrigation schemes in the area.
"We have a 99KW solar plant. It's one of its kind, it's being implemented here and in Malawi. It's quite a big power project, it's quite an enigma. If you see it, you see a possibility in life. Our national goal of rural electrification will go a long way if we implement such initiatives. We shouldn't rely much on the national grid.
"The project has led to the revival of three of the district's irrigation schemes namely Mankonkoni, Sebasa and Russell Gorge.
These irrigation schemes have a big potential in improving the district's food security and participated under the Command Agriculture Programme. These irrigations were down largely due to water and power challenges."
The project seeks to provide an excess of 160KW solar energy to power three irrigation schemes, five business centres, a clinic, a school and a study centre. The project demonstrates a business and financial model of providing decentralised renewable energy through a partnership of public and private sectors and donors. It is jointly funded by the European Union (EU-ACP), the OPEC Fund for International Development (OFID), the Global Environmental Facility (GEF) and is being implemented by SNV, Practical Action, and Dabane Trust with the support of Government Ministries and Departments.
Mr Sithole said another project, which was expected to enhance the district's agricultural potential, is the Tuli-Manyange Dam.
"I understand little works have already started at the proposed Tuli-Manyange Dam with equipment already on site. Construction of this dam was proposed long back.
"The dam will hold large volumes of water and one of the plans is to have irrigation schemes created downstream. So it has the potential of extensively improving our food security," said Mr Sithole.