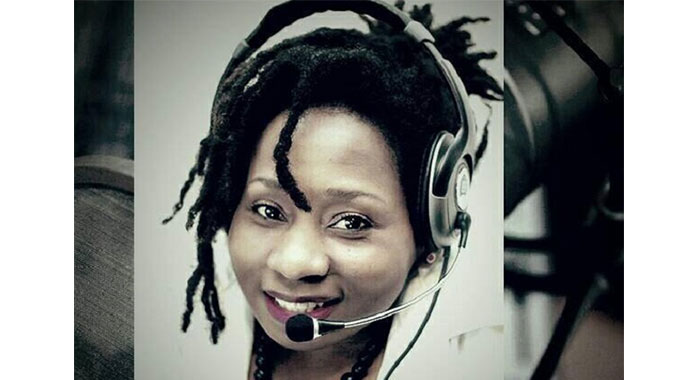 The Sunday News
Sindisiwe Sibanda, Sunday Life Reporter
AWARD winning broadcaster and advocate for people with disabilities Soneni Gwizi, has been nominated to represent Zimbabwe at the inaugural Her Abilities Awards, which seeks to honour women with disabilities in the US.
Gwizi was nominated among several other women with disabilities from 56 other countries from across the globe.
The awards are the first global ceremony to honour women with disabilities who have achieved greatness in their life or field of work. It is a pioneering initiative that was launched in 2018 by Light for the World along with Right Livelihood Award winner Yetnebersh Nigussie.
"As a nominee for Her Ability Award, I consider this as a global recognition to humanity in my country Zimbabwe and beyond the borders. On the other hand, it is a breakthrough for our girls with disabilities in Africa, because they can now dream outside their communities knowing that they can champion in their field of profession and be celebrated globallys.
This is a huge wake-up call for able-bodied colleagues to always remember that inclusion matters," said Gwizi.
The aim of the awards is to honour all women from around the globe.
"With this award, we aim to honour women with disabilities who achieved greatness in their life and field of work. The disability rights activist and Light for the World advisor, Yetnebersh Nigussie, is a key spokesperson for Her Abilities. Nigussie was inspired by winning the Right Livelihood Award in 2017 and the Spirit of Helen Keller Award last year and wants to give back to the disability community by championing an initiative to celebrate other women with disabilities who have achieved amazing things.
"We are launching Her Abilities to give something back to a community who are so often sidelined or made invisible by society — women with disabilities.
There are so many inspiring and strong women with disabilities out there who achieve greatness every day. Her Abilities will give the spotlight to their extraordinary achievements and, in turn I hope it inspires a brand-new generation of women with disabilities," said Nigussie. —@macindie1