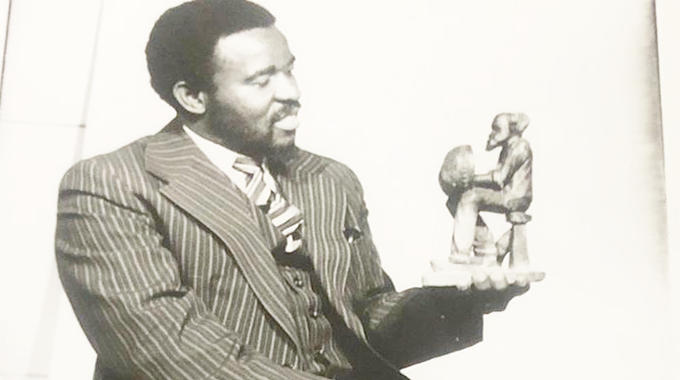 The Sunday News
Bruce Ndlovu, Sunday Life Reporter
WHEN Henry Thodlana passed away a month ago, the news barely seemed to make a dent on the Bulawayo arts scene.
To some, the name Thodlana would have sent a few bells ringing, as it might have reminded them of Lucky Thodlana, his elder brother, who is still earning a living as a member of the legendary Cool Crooners.
For those in the know, however, it would have been surprising why the 81-year-old Thodlana's death did not cause more of a ripple.
After all, arts veterans and insiders would say, this was a man that had a hand in the rise of some of the city's most prominent arts practitioners, some of who would go on to become legends in various fields. From Cont Mhlanga and Albert Nyathi, to Black Umfolosi, Thodlana helped shape the artiste who in turn helped shape Bulawayo's arts landscape.
"He grew up in Makokoba. First he went to school in Luveve then to Mzilikazi when we moved to Makokoba," said his younger brother Joko Thodlana of the man who was laid to rest on 26 April.
"After that he went to Solusi, which was a boarding school. He then did teaching at Pumula and later moved to Lobengula Primary School in Mzilikazi. He then he became a headmaster at a school near Umguza. After independence that's when he became the education and culture officer for Matabeleland North which included Bulawayo at that time," he said.
According to Joko, Thodlana had been one of the city's jazz pioneers.
"Before that he had formed his own band called the Jazz Merchants. He was a keyboard player. They played in places like the Southern Sun (Rainbow Hotel) and the Midlands Hotel. Besides the music he taught many people in the arts. The likes of Cont Mhlanga all passed through his hands and in music he played with the likes of Dorothy Masuka. He also played with Hugh Masekela although at that he was in Botswana," he said.
Thodlana's history in Bulawayo 60s jazz scene is remembered fondly by Benson Ndlovu, a jazz legend and leader of Men at Work Afro, an Afro Jazz band.
 "I got my first pay because of him. We used to learn our music from the boys clubs. These were clubs that closed at 5pm and so we didn't get a lot of time to play because you would only get a chance to play when the senior boys got tired which would be maybe 10 minutes before closing.
"I remember their group the Jazz Merchants' leader guitarist Maseko who would teach me how to play the guitar. During their smoking breaks he would call me to the side and he would teach me how to play. One day they had a disagreement with their bassist and he didn't show up when they were supposed to be playing at a wedding. So Thodlana asked me to come and play with them," he said.
Ndlovu's first gig as a jazz musician was one he would not forget in a hurry, as it also give him his first taste of money as a professional artiste.
 "The problem was that I didn't know the keys so I sat next to Thodlana when it was time for us to play. So he would give me signals through his keyboard and then I would look for the key by ear. We went on like that up until the end of the wedding. After that he called me by the side and he gave me my share. I took the money and give most of it to my mother. That was my first pay as a musician," he said.
Being a jazz artiste, a teacher and an administrator was a rare feat, but despite that the musician had to walk away, retiring from his job and starting another in South Africa.
"It was after this that he retired and went to South Africa. This was in the 90s. He played in places like the Summit Hotel in South Africa and he was employed as a music teacher in South Africa and I remember there was once a schools competition in that country in which they were they singing for Mandela and his school managed to come second," he said.
He would return to the City of Kings after illness took hold of him. Even in his later years, plagued with ill health, he had not forsaken the spirit of learning.
"He studied Film Production in Cape Town," said his son Ndabezinhle Thodlana. 
He was based in Cape Town. He died because of complications from a stroke and then when he was here that's when he had another stroke and passed away.
"He was a philanthropist. He was very religious and as a strict Seventh Adventist he raised us to be like him. He would go on fast and on Saturday they would be no TV or food on that day," he said.
Joko said, despite the fact that he seemed to have passed away unnoticed, Thodlana was a legend in Makokoba.
"He was a Makokoba legend. He was Makokoba through and through and I'm sure some people might be shocked to find out that he has passed away," he said.