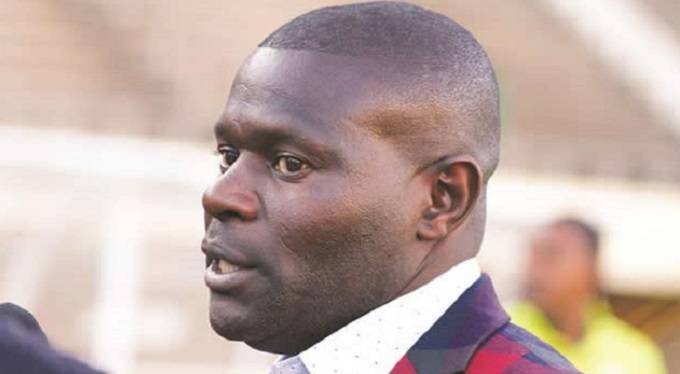 The Sunday News
Mukudzei Chingwere, Harare Bureau
Herentals . . . . . . . . . . . . . . . . . . . . . . . . . . . . . .  3
Caps United . . . . . . . . . . . . . . . . . . . . . . . . . . . . 1
FOR the second game running early pacesetters, Caps United succumbed to a surprise defeat, piling more misery on a team that has been presenting strong Castle Lager Premiership credentials.
A second half ambush by Herentals inspired them to a surprise win, cancelling Makepekepe's first half lead with three goals in the second stanza. John Zhuwawo had given the Green Machine a first half lead, but Kelvin Bingali, Juan Mutudza, Tafadzwa Chitukutuku scored in the second half to outweigh the earlier strike.
Last week Caps United lost only their second game this season to fellow early pacesetters, Chicken Inn who then assumed pole position albeit on a superior goal difference. At the end of yesterday's match, the green machine supporters did not hide their displeasure following the unexpected slump in form.
However, coach Lloyd Chitembwe's men will take some solace from the fact that rivals Chicken Inn and FC Platinum failed to capitalise on their slump after they both failed to collect full points in their respective matches.
Despite their defeats Caps United and Chicken Inn remain joint log leaders with 22 points, while Herentals are 12th with as many points. Herentals threatened earlier on with Blessing Majarira and Bingali, but it was their opponents who took an early lead when Zhuwawo fired home in the 29th minute after he was fed by pacey winger Phineas Bamusi.
Despite the lead Makepekepe never looked in control of the duel and 10 minutes after the breather the students equalised through Bingali who fired home after a fine cross from Majarira.
Moments later Caps United were reduced to 10 men when Prosper Chigumba seemed to have deliberately punched the ball outside his box.  From the resultant free-kick Mutudza fired home a well-placed curling effort, before Chitukutuku added gloss to the score-line three minutes from time on a quick break from the left. Chitembwe did not hide his disappointment at the end of the match saying it is always difficult to win against a team you are expected to beat.
"It is disappointing, the result as well as the performance, we really wanted to come back after last week's loss. We were really not in control because when you play against a team you are expected to beat it is always difficult, anxiety creeps and times these players want to be too elaborative. We really wanted to make sure that we get three points that is why we took a decision to have more numbers in attack, it was a risk sometimes it work for you sometimes it does not," said Chitembwe.
Herentals coach Kumbirai Mutiwekuziva was happy with the shift by his charges which has seen them beating both Dynamos and Caps United.
"I have been waiting for this time for long, the team has been doing very well but the problem was scoring. I was quite impressed by the determination of the guys, coming from a goal down and winning the game. I am also happy that we managed to beat a big team again," said Mutiwekuziva.
Teams
Herentals; S Gondo, J Mutudza (S Cheya 88th min), C Mavhurume, B Majarira, W Chimbetu, B Maunganidze, I Benza (T Chitukutuku 70th min), K Bingali, T Benza (G Chuku 81st min), P Chota, B Majarira.
Caps United: P Chigumba, V Musarurwa, V Ndaba (R Chitiyo 63rd min), G Goriyati, M Mwanjale, B Sarupinda (T Mateyaungwa 76th min), P Bamusi, J Ngodzo, G Nyoni, J Zhuwawo, D Chungwa (N Sianchali 50th min).