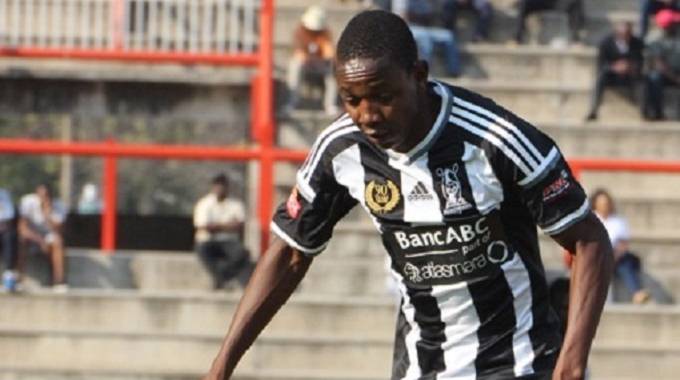 The Sunday News
Dumisani Nsingo, Senior Reporter  
FORGET the hullabaloo behind its preparations, Highlanders are not far off the mark of being champions, this sums up the Highlanders team, which chalked a one-all draw with Chapungu in a friendly match at Barbourfields Stadium yesterday.
Bosso fielded possibly what will be their regular squad for this season save for the absence of their chief striker Prince Dube and left back Mbongeni Ndlovu who are on national duty with the Young Warriors and the injured Bukhosi Sibanda, but their display especially in the middle of the park will surely be one to marvel at in the domestic league.
Back to yesterday's match, Bosso attacked the visitors' goal from the onset with the pint-sized  Ray Lunga and the speedy newboy Cleopas Kapupurika causing havoc from the wings. It was from one of these surges that Lunga was fouled just outside the 18 yard box in the 26th minute and up stepped Mbekezeli Sibanda to curl the ball around Chapungu's four men wall beyond the diving Simon Nyama for the opener.
Bosso continued to dominate their opponents for the better part of the first 30 minutes but the visitors were to get an equaliser early in the second half when Peter Mudhuwa fouled the mesmerising Ian Nyoni and up stepped Hillary Mugoniwa to rifle the ball into the roof of the nets beyond a diving Ariel Sibanda.
Former Bosso midfielder Rahman Kutsanzira who is now plying his trade at FC Platinum who was one of the spectators acknowledge that Bosso would be one of the teams to reckon this season.
"I saw the boys we will meet on the field of play and we will really see what they are made of but otherwise it was an impressive performance from them," he said. — @DNsingo