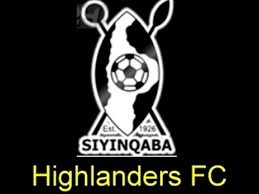 The Sunday News
FungaiMuderere, Senior Sports Reporter
AFTER watching their strikeforce failing to get goals at a time when the season has reached fever pitch, vain Highlanders FC will this afternoon meet Manica Diamonds.
It is a season that the Bulawayo football giants dominated up to Week 19, posting slender victories only to falter at the hands of former champions FC Platinum in a Match Day 20 fixture that saw them lose 0-2 at Mandava Stadium in Zvishavane.
Their impressive 19 game unbeaten run had come to a halt and from there Bosso started blowing hot and cold.
The black and white faithful are obviously wondering on what really hit them.
The club's top goalscorers are young striker Calvin Chigonero and attacking midfielder Melikhaya Ncube, who both are tied on a paltry three goals.
It is a season that Bosso has scored 23 goals from 32 games.
In the league's halfway mark, Bosso had scored 15 goals and conceded only four.
This means in the second half of the league campaign, they have only managed to find the back of the net eight times and let in a massive 16 goals to put them on a not so impressive goal difference of plus three.
At the half way mark Bosso were on 37 points and ahead of today's clash against Manica Diamonds they are on 52 points, a development that suggests that they have  only managed to collect
15 points in 15 games that have been played in the second stanza of the league race.
With Ncube and Chigonero on three goals, nine behind the country's league joint top goal scorers  Obriel Chirinda and Takunda Benhura, Bosso, who have heavily relied on set pieces for goals have defenders, Peter Muduhwa and Andrew Mbeba on two strikes each.
Interestingly, also in the two goal bracket are strikers Lynoth Chikuhwa, Stanley Ngala and Washington Navaya.
The quartet of goalkeeper and club captain Ariel Sibanda, evergreen midfielder Marvelous Chigumira and brothers McKinnon and Mason Mushore, have weighed in with a goal each.
In what could be a case of a carpenter blaming his tools for a shoddy job in his workshop, Highlanders head coach Baltemar Brito, has accused his players of fumbling an opportunity to finally win a Premier Soccer League title after 19 years.
"It's very worrying that we have been heavily relying on set pieces for goals.  We need to have our strikers scoring goals. We need to get goals from the front," said Brito.
He is a man who badly needed the signature of Chirinda but to no avail as the Bosso executive reportedly thought otherwise on hiring the predatory striker.
Figures somehow appear to justify Brito's argument that the tools that he wanted to be the sharpest in his workshop are the bluntest.
Today's Fixtures
Manica Diamonds v Highlanders (Gibbo), Herentals v Bulawayo Chiefs (NSS)
—@FungaiMuderere