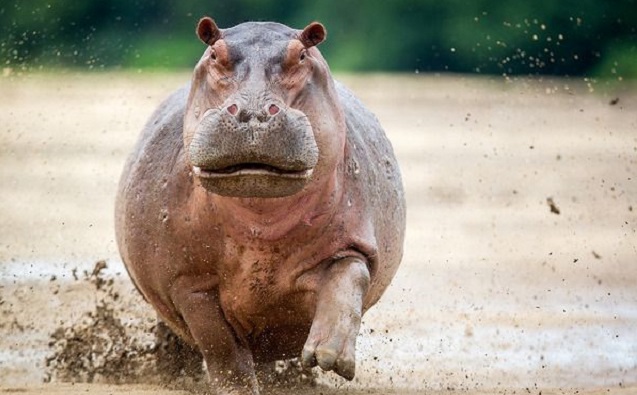 The Sunday News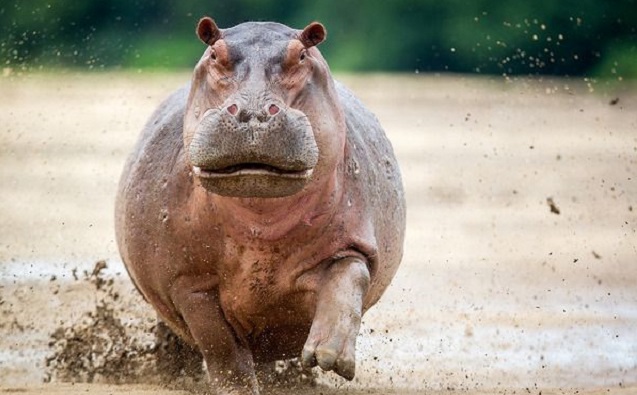 Leonard Ncube and Kudzai Chikiwa, Sunday News Reporters
A 37-year-old American tourist was rushed to a private hospital in Victoria Falls with a fractured leg yesterday morning after she was attacked by a hippo while canoeing on the Zambezi River.
Mrs Christine Yaldor was canoeing with her husband whose details Sunday News could not immediately get.
They had booked with one of the operators  for a mid-morning canoeing adventure, sources said. Mrs Yaldor and her husband were suddenly attacked by the hippo when their boat came closer to the animal as they enjoyed sailing in the river. A witness said:
"They came too close to the hippo and it panicked and attacked their boat. The woman was injured on her right leg in the process."
Zimbabwe National Parks and Wildlife Management Authority spokesperson Mr Tinashe Farawo confirmed the incident.
"I can confirm that an American woman was attacked by a hippo while canoeing. She sustained some injuries on her leg but she has been since treated and the wound dressed," he said.
Mr Farawo urged tourists and members of the public to be careful and avoid contact with wild animals as they could easily get agitated and attack.
"Our message remains the same, we urge tourists to be vigilant and extra careful. Never underestimate these animals. Simply stay away from them. Let us be careful and avoid unnecessary deaths and injuries," he said.
Mrs Yaldor's condition could not be ascertained by the time of going to print.
In September, another tourist from Germany was flown to South Africa for urgent medical attention after he was attacked by an elephant he was trying to photograph.
The tourist was in the company of his wife and was rescued by some curio vendors who scared the jumbo away.
@ncubeleon, @tamary98