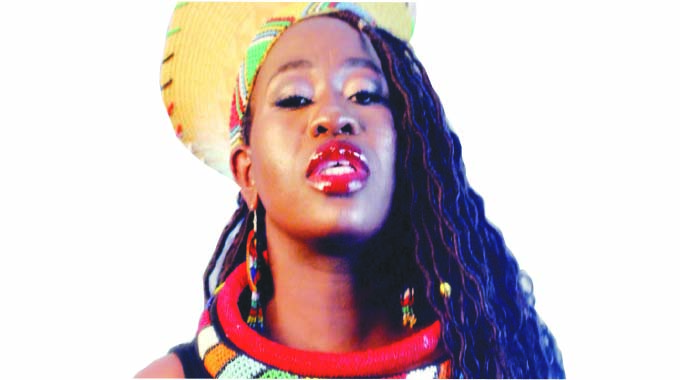 The Sunday News
Ngqwele Dube, Sunday Life Correspondent
MUSIC has primarily been an entertainment tool used to relieve stress and make people enjoy themselves but at times it conveys messages that give us the courage at a time when the drudgery of life seems to be taking our toll on us.
The Covid-19 pandemic hit the world unexpectedly, turning things topsy-turvy within a short period of time leaving people jobless, losing loved ones and struggling with isolation as lockdowns became the order of the day.
In the face of what seemed like turmoil facing the world, Zimbabwe United Kingdom-based singer, Tsungai Tsikirai, herself facing challenges due to the effects of Covid-19, sat and penned down a song which she felt would uplift people's spirits during this ''confusing time''.
The former Iyasa member said the pandemic was a jolt that shook the world as most people struggled to adjust to what has been termed the ''new normal''. Tsungai said despite having earmarked the song for her album scheduled for release in December, she decided to release it early as she felt it would provide some ''comfort'' for people out there.
"It is one of the most emotional songs that I have released because of the message and what it means to me. I believe it resonates with a lot of people in this difficult time we found ourselves in. I believe a message of hope is what the world needs at this moment. It (pandemic) came as a shock and certainly no one was prepared to deal with it. There has obviously been the unspoken mental turmoil that we had to deal with but most people are not aware of how to handle it and it inevitably leads to struggles in life," she said.
The forthcoming album, her second, to be titled "Turning Point" is set to feature eight songs, three of which have been released and they include Hold On, Incwadi and Zvinoita Rudo.
"Hold On" was recorded at Incredible Music in Birmingham.
"I wrote the song with the help of Charlie Kay and O25," she said.
Tsungai has already released a video for the song on Youtube which features Bawren Tavaziva and Anna Watkins alongside the singer. Scripted by the Njube-bred singer the visuals use contemporary dance to show the frustration and sadness of life as experienced during the lockdown.
"This was the first time I scripted a video and I'm thankful for the professionalism and guidance from Bawren, Anna and Stellah entertainment as they ensured we make a unique piece. Bawren and Anna were able to depict the uncertainty and the anxiety that we experienced at different levels and finally, the road to recovery as shown by the reconciliation of the two dance characters," said Tsungai.
She said she is targeting releasing a song every month, followed by a video and should everything go according to plan, "Turning Point" will be on the shelves by Christmas.
Tsungai said she will feature some of Zimbabwe's greatest talents on forthcoming tracks and is engaging her collaborators, mentors and prospective sponsors to help launch the album in style.
"It's all or nothing for this one. I have come to the conclusion that anything is possible, you just have to be persistent and be willing to fail in order to succeed," she believes.
The former Iyasa artiste released her first solo album, the eight-track, Rova Ngoma in 2016.