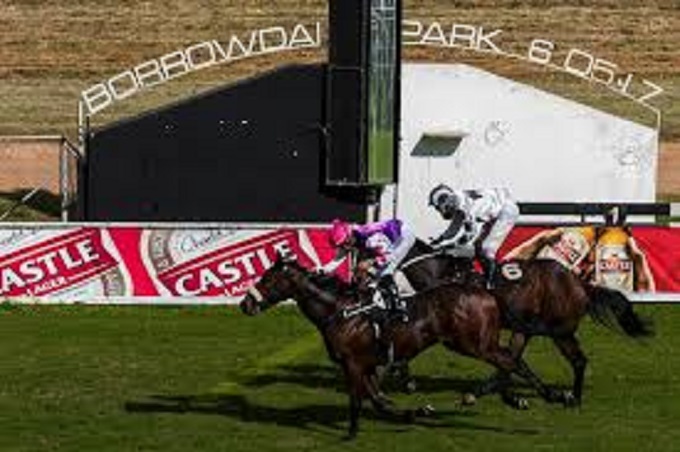 The Sunday News
Mandla Moyo
DOMESTIC horse racing at Borrowdale Racecourse roars into life on 13 January, starting with the Hachiman Sprint race to be contested over 1 100m.
The much anticipated race day processes started when all interested yards forwarded their nominees on 2 January, pending the final acceptance stage penciled in for 7 January at the same venue at 10.30hrs again.
According to Betina Gurajena, the Mashonaland Turf Club racing manager, all stages are progressing according to the programme as initially planned.
"So far we have done the nominations as well as the weights and draws which we have since published as at 2 January 2019. Next Monday on 7 January the final acceptance will be done paving way for the races to begin on Sunday," said Gurajena.
After the end of this stage Mash Turf Club will start working on the race card which is expected to be around 9 January paving way for the punters to start gleaning for possible winners from the final field.
After the Hachiman Sprint race meeting a number of major races plus minor one will be held at the racecourse.
Races to look forward to are the Guineas Trial race, the Fillies Classic, Mota Ipi Ntombi Stakes, the Zimbabwe Guineas Grade (3), Breeder Champions Cup Limited race, the Zimbabwe 2000 Grade (3) and the Zimbabwe Derby Grade (3).
Altogether a total of nine major races plus up to six minor races accompanying each will be held during this first half of the round up.
The industry will take another break to recharge their batteries and return on 31 July and resume on 1 August. Meanwhile, while warming up to these upcoming battles and thrills of Borrowdale it is important for followers of the sport to understand a few terms used in the game.
Due to the fact that the season comes along with major races complemented by massive winners' prices namely the OK Grand Challenge, The Castle Tankard to name but a few.
Fans take part in all these events expecting to strike a lifestyle of rages to riches though sadly the majority who are shoppers miss out on some of the important things. Below are some terms used in horse racing;
– Exactor: Pick a horse to win the race and a horse to come in second. If they finish in that "exact" order, you have a winning ticket!
– Triactor: Similar to the Exactor, but you must also pick a horse to finish in third place.
– Win — If your horse finishes 1st, you win.
– Place — If your horse finishes 1st or 2nd, you win.
– Show — If your horse finishes 1st, 2nd or 3rd, you win.
– Across the board — Three equal Win, Place and Show bets.
– Exacta — Pick two horses in one race.
– Quinella — Pick two horses.
– Trifecta — Pick three horses.
Sunday 13 January 2019
Borrowdale Park Hachiman Sprint Open/ 4th Leg Sprinter Series
Weights, Draws Race-1(Turf) $ 8,000 1100m WFA: 3yrs-3.5kgs
1 Tar Heel (6G) 60.5 91 A P Fisher
5 Kingston Passage (5G) 56.5 83 AT K Swanson
8 Twilight Trip (5G) 56.5 83 A B Stidolph
7 Edward the seventh (4G) 55.5 81 S K Swanson
6 Flanders (4G) 55.0 80 A B Stidolph
2 Road to Dubai (7G) 55.0 80 BS K Swanson
3 butchie boy (4G) 53.5 77 A B Stidolph
4 zita (zim) (7G) 49.0 68 S P Fisher