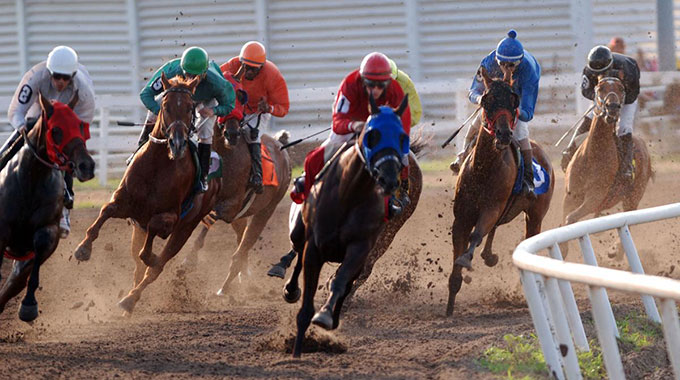 The Sunday News
Mandla Moyo
IN today's edition of talking horse racing we are going to do a round-up of events that took place at Borrowdale Racecourse since the start of season n August up to this day.
Horse racing, just like any other sport, thrives on the support of fans in an endeavour to build an army of followers for the sport.
In view of that Zimbabwe Owners and Trainers Association sat down and came up with a book about horse racing at Borrowdale with the sole intention of demystifying the sport to the nation.
Why Fans Are So Important. Fans are the most important part to the team because they are the reason why the players, staff, and coaches make money.
They give the players confidence. At the same time an empty stadium represents poor fan engagement while an empty seat is a missed commercial opportunity hence it is always important to constantly engage the fans.
After that momentous event racing for the 2018/19 season roared into life decorated by a number of major as well as minor race meetings after every fortnight.
The AFZ Borrowdale Sprint race a charity event by the Air Force of Zimbabwe took its position alongside other major events on the domestic calendar.
After this services-hosted event were two more events from sister organisation supported races which are the 1 800m ZNA Charity race as well as the 1 200m ZPS Jacaranda Free Handicap race.
The 1 450m long Zimbabwe Challenge race brought down the curtain to the year 2018 a situation that saw the season resume after the festive period breakthrough hosting the
1 100m Hanchiman Sprint Race.
Since then it's been legs on for jockeys while sitting deep in their saddles in defence of the stable colours, much to the joy as well as amusement of the fans of the sport.
Jockeys that made the most noise were those riding for trainer Bridget Stidolph alongside their trainer who also displayed her cultured hand of churning out winners in every race meeting.
However, all these efforts were never an easy feat to achieve as shown by the scratch marks on her back administered by rival trainers as the battle for the honours went into overdrive.
On the punters' side it has also been a journey full of headaches as a result of different winners in most major races some names which never rang in their minds before the race began.
From Mashonaland Turf Club it has been a fruitful season full of drama plus spills according to the racing manager Betina Gurajena.
"We are happy to be finally coming to an end of our season. It was a journey full of everything from joy to tears but still a journey worth travelling.
We are going to take a six-week break then return for the 2019/20 season which we also hope will be successful," said Gurajena.