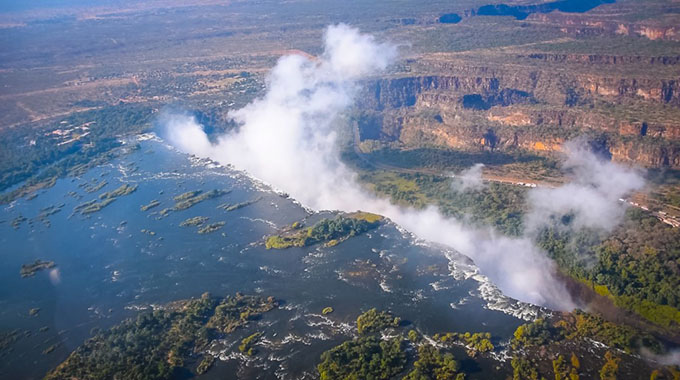 The Sunday News
Phineas Chauke
WHEN the nation recovers from the coronavirus break, it will not be business as usual if ever we aspire to remain in the game.
It is a norm that markets evolve, but in this short space of time the tourism market is undergoing something like a revolution.
Some of the destinations may easily fall by the wayside. People will be highly cautious in their choice of travel destinations, a heightened level of scrutiny will be applied in assessing destination suitability. We need, as a nation, to be geared to pass that kind of scrutiny with good ratings to be competitive.
Now is the time for us to draw on all our points of strength to boost our competitive position and attractiveness index. If any tourism and hospitality player in this country is to enjoy good levels of business or at least attain the level experienced prior to the entire world going on lockdown, Zimbabwe should be attractive enough to make the bucket list of global tourists, when we finally get to that time.
For Zimbabwe to be attractive and be ahead of intense competition, it takes everyone to do what is right. We may get it right on advertising and other marketing communications but let's for a while focus on what happens when an international tourist steps on Zimbabwean soil. Do we all play our roles with the ideal of rendering top drawer hospitality and promoting tourism in the best way possible. By "we" I am referring to ordinary citizens, institutions and businesses.
We should have a distinguished brand of hospitality that starts right at our ports of entry. Such hospitality can turn our customer into a brand ambassador for Zimbabwe. It should be consistent and ubiquitous.
A situation where one person makes an effort in the right direction and the next person undermines it will certainly render our destination unattractive. Hospitality is not the preserve of those running tourism businesses but every person. When tourists come to Zimbabwe, they deal with so many people who are not necessarily in the tourism industry. It is therefore necessary for people in all institutions that will handle our tourists to appreciate the significance of their roles in painting either a beautiful or ugly image of the country to the tourists.
It may be necessary for certain people in such institutions as Zimra, police and the Immigration Department to get training in hospitality lest they spoil the broth for the tourism industry.
The tourism industry itself is quite complex, based on partnerships among individual organisations within a loosely defined value system.
Quality hospitality service should be rendered to the tourists throughout the tourism distribution channel. That way we have an intact tourism offering as a destination.
Tourism enterprises should view the current downturn in business as an opportune time to review their business strategy to incorporate best practices in hospitality and customer service.
This will strengthen their competitive position and ensure their and the destination's future relevance in light of changing conditions. If we were good, let us strive to be better.
The name Zimbabwe should be synonymous with untainted hospitality and seamless service. If tourism businesses play right, the non-tourism institutions play ball, the ordinary guy on the street does right and the policy makers create an enabling environment, we can win this.
It is possible to go back to the pre-year 2000 levels of beyond 600 000 overseas tourist arrivals, and we can attain that riding on an impeccable reputation of service excellence.
Phineas Chauke is a Bulawayo-based tourism consultant, marketer and tour guide. Contact him on +263776058523, [email protected]