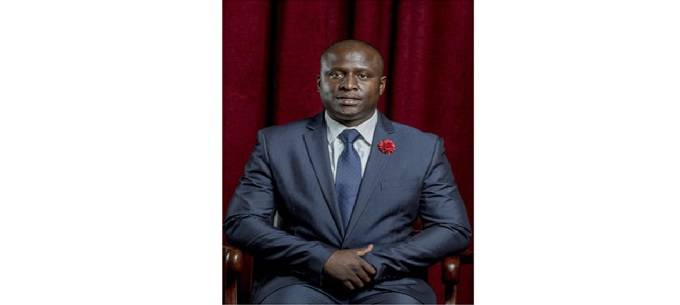 The Sunday News
Vusumuzi Dube, Online News Editor
THE continued delay in the completion of the rehabilitation of Basch Street Bus Terminus, popularly known as Egodini has seen some Makokoba residents taking advantage of the congestion in the city to turn their houses into pick-up points.
More than nine years since the tender was first awarded to South African developer, Tearracotta Private Limited and five years since vendors and transporters moved out of the bus terminus, the project seems to be far from being re-opened.
Despite the local authority having identified temporary pick-up and drop-off points around the city, these have been characterized by congestion and chaos.
Makokoba residents have since taken advantage of this congestion by turning their houses into illegal pick-up points, creating waiting areas where travellers group and are picked up by a bus or illegal transporter once their numbers are significant.
This has since attracted the ire of Ward 7 councillor, Shadreck Sibanda who raised the issue during last Wednesday's full council meeting where he called on the local authority to enforce the necessary by-laws to curb such practices.
"I have noted the sudden sprouting of illegal taxi ranks in the city, it's like every corner in the city has become a taxi rank or a bus terminus. If you realise a place like the area close to Bulawayo Magistrates Courts where you find buses, inter-city buses are now ranking, it's like the city council has lost control, even at Hyper Pick n Pay, it's the same scenario.
"Even in my ward in Makokoba, you find, for example, people who are going to Binga now being said to be boarding at a certain house, that is now infringing on the rights of other residents because you find these people now relieving themselves at other people's houses as they wait for their buses," said Clr Sibanda.
He said at all the illegal pick up points there were no ablution facilities hence not only were people aiding towards filth in the city but also it was posing a health hazard.
"I believe we must now up our enforcement capabilities and have our inspectors and security personnel descending on some of these places and ensure that they comply with the city's by-laws moving away from this haphazard setup," said Clr Sibanda.
Ward 22 Councillor, Rodney Jele concurred noting that there was a need for the Egodini project to be hastily completed as its continued delay was going on to affect the city's transporting system.
"If Egodini is completed it will really assist us handle such problems because we all know that it is that bus terminus that is meant to house all these transporters. Even the Parking Management System which is now being implemented we expect that some of these challenges will be addressed.
"I am happy that the local authority recently advertised the positions for security personnel which will go a long way in addressing the enforcement side of issues and bring normalcy to our beloved city," said Clr Jele.
Deputy Mayor Councillor Mlandu Ncube said what made enforcement complicated was that some of the operators chose to operate at night to evade being arrested.
"What we have is some of these inter-city buses that rank only at night, in the morning you do not see them at all, I think the only way we can fight these people is by having Egodini completed," said Clr Ncube.