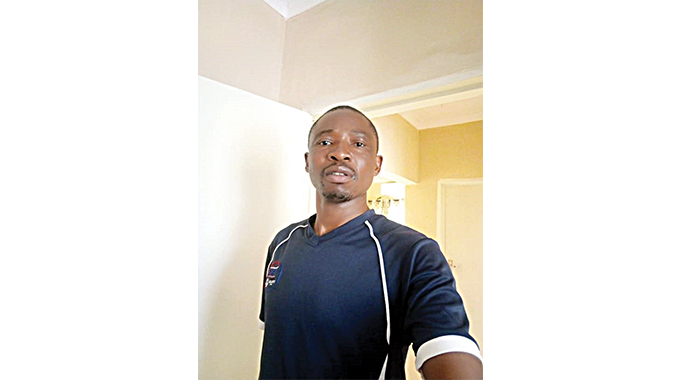 The Sunday News
IN Hwange, Chenjerayi Dube is rated high up there with the legendary Chibuku Shumba, Wankie and national team goalkeeper Posani Sibanda.
Dube grew up under the shadow of greatness. His village Makwika (Number Three), had earlier been home to Posani, his brothers James and Phillip and the immortal Wankie Football Association goal minder Charles Phiri.
"There was so much talk about the great Posani, we had Charles 'Chinyoni' Phiri, every youngster wanted to emulate those heroes. Phiri was great for our village team and local league, but back then in my infancy and adolescent years I was not a goalkeeper," said Dube.
Others like Wankie Town's Papa, Johannes Kazambia, Rufaro Rovers' Cornellius Dube and Black Aces' Amon Mbewe were Wafa legends and a crop of goalies years later Antony Nakamba, Johannes Tshuma, Weekly Mwale, London Zulu, George Singonge, Isaac Tshuma, Lovemore Nakamba, Witness Munkuli, Zakheu Zulu and Mlilo had all tried to emulate heights achieved by Posani.
But the bar had been set too high.  With several national team caps, an Afro-Asia Games bronze medal and one appearance on the Soccer Star of the Year calendar (2001), perhaps the justification is there.
"If we rate him according to achievements, he could easily be second to Posani Sibanda because he featured in national colours several times," says former Hwange striker Salimu Milanzi.
Another teammate Chabuka Mwale also adds weight to Dube's legendary status in Hwange and Zimbabwe football.
"My take is he come second to the late legendary Posani Sibanda and Chimawu from the Hwange bred goalkeepers. Personally I did not watch Chimawu but his name has stayed big in Hwange. There was also Masiwa Gwaza, he was a goalkeeper and a half. Unfortunately when his parents retired from the Colliery, he left with them to settle in Zambia.
"He was a strong contender to Posani Sibanda's throne, I rate him at par with the legend. Chenjerayi emerged from the juniors after he was identified playing for a construction side Stipnovich. He was thrown into Hwange Juniors, Young Pirates and he never looked back as he kept improving until he became the first choice goalkeeper," said Mwale the former Hwange attacking left wing star who also made a name for himself at Tennyson Hlabangana and Sir Humphrey Gibbs Primary School where he played with Isaac  Tshuma, Mindo Nyoni and London Khumalo.
Dube is an example of a brilliant player whose career was blighted by a wrong move.
"I sought personal growth as a player. Highlanders was the platform and I enjoyed myself and thanks to Eddie May who signed me.
"I was not scared of the competition. We used to alternate with Kapini, there were matches I was played and kept a clean sheet after the other, those were good days and times at Bosso," said Dube.
He said things changed for him when he returned from the Afro-Asia Games of 2003.
"I suffered an injury and was operated on. Very few people knew that and even the media did not pick it, so that affected my stay. At the end of the 2004 season wanting game time, I moved to Railstars for a new challenge, the club wanted me to stay," said the God fearing lad from his Kariba base.
Players move for financial security or for better football prospects with a view of the move exposing them to even bigger opportunities.
With several caps, an international tournament medal and calls from all over Zimbabwe for his signature, Dube appeared to have made a dream move to the biggest club in the land back then – Highlanders FC.
It was not this Bosso side that is now laughing stock, but a side under  Rtd Colonel James Mangwana-Tshuma and Kennedy Ndebele's stewardship which had won the league championship four times on the trot.
An unprecedented fifth looked on the cards but a banana peel slide fall in a 3-3 draw at Shabanie Mine ended that dream.
The Gods did not smile on Dube after he moved to Bulawayo. It was a big gamble that presented headaches to coaches, Eddie May, Fred Mwila and Willard Khumalo.
Tapuwa Kapini who had become a crowd favourite in 2001 after a good showing with a weakened Bosso in the Independence Cup final against Dynamos, had risen in stature. His crowd appeal was just top shelf and his goalkeeping top notch added to that his command of his area and ball distribution.
True to his nickname and calling Pastor Chenje, looked too much of a reticent person and that appeared to take its toll at Bosso despite his billing among the land's best in the previous three years where Muzondiwa Mugadza and Gift Muzadzi were probably his match.
Dube did not make much of an impact at Highlanders with fewer starts than Kapini, the Soweto Stand darling.
With Bosso high up there, with the goalkeeping and defence clearly not the problem area, it worsened matters for Dube.
Kapini on the other end was getting better with age like wine and senior national team call ups boosted his stock.
At the end of his two-year contract with Highlanders, Dube moved to unfashionable mid table side Railstars in 2005.
With a number of founding players of the railwaymen quitting and the economic bite taking its toll at Railstars, he did not have the best of times for his talent. He was reduced to a squad player for a team with some decent talent in Master Masiku and Kelvin Maseko.
On a year he turned 31 in 2007, Dube achieved one of his earlier goals as a player that of playing outside Zimbabwe.
It was not the best of envisaged dreams as in 2003, he missed out on a chance to move to South Africa having chosen national team duty. Another opportunity crumbled at the last minute a move to Cyprus when after impressing with everything he was told with his visa to travel there issued, that they had decided against taking an African goalkeeper.
He moved to BMC in Lobatse and spent two years there before moving to the Botswana capital where he did duty for Flamingo Santos.
At the end of the 2013 season he retired and joined his home team Hwange in the Zimbabwe Premiership to start a career as goalkeepers trainer.
He is now coaching ZPC Kariba's goalkeepers under Godfrey Tamirepi another star who showed so much potential in his career infancy at the Colliery going same route with Machona Sibanda and David Zulu to earn Under-20 caps from Hwange.
Married to Rita and with two daughters Nyasha and Rutendo, a holder of a Fifa goalkeepers' trainers' certificate and Caf C licence, Dube started as a striker at Makwika Primary School.
"I was in the same team with league winners Milos Phiri and Salimu Milanzi at Makwika and we met again at Young Pirates and Hwange first team. I was a striker but could play other positions," said Dube who benefitted from action in the local league, a conveyor belt of talent in the yesteryear era.
He became a goalkeeper by accident while at boarding school at Kariyangwe in Binga.
"I played as a striker in the school team. I realised we always lost because of one problem. The goalkeeping department was porous and one day I volunteered to guard the posts and the team's fortunes got to a sudden change for the best. That is how I became a goalkeeper and I never looked back," said Dube.
He was identified from the local league by Hwange's Zambian born gaffer Jones Chilengi.
The 18 December 1976 born former goalkeeper made his debut for Hwange as a second half introduction against Chapungu.
All had gone well for the 20-year-old until a penalty decision.
Up stepped his Hwange homeboy Thomas Banda to beat him and make it 1-0. But the youngster had done well to that point that it marked the turning point of his career as he went on to get more game time ahead of Number One Witness Munkuli, Isaac Tshuma and Lovemore Nakamba.
"When I joined the club I was part of the pool, but by year end I had been given the chance to prove myself and continued to improve and shine," said Dube.
He admitted that donning the Hwange goalkeeper's jersey was a heavy task as bigger names had earlier donned it.
"Obviously when you talk about goalkeeping to do with the team everyone remembers and talks about Posani Sibanda. It was a tall order but I am happy with what I achieved," said the 2001 Soccer Star of the Year finalist.
Dube was capped in the World Cup qualifiers, Cosafa Cup and several friendlies with the Afro-Asia Games his biggest.
He said his inspiration in the game came from his father, Lord Mathias nicknamed Makhaya who played for local giants Kabwe Warriors with the likes of Wankie greats Francis Mwiinga and Austin Ncube. Dube said in his days he drew encouragement from his best friend Joseph Mwansa. He said the league had several good strikers who were gifted in front of goal.