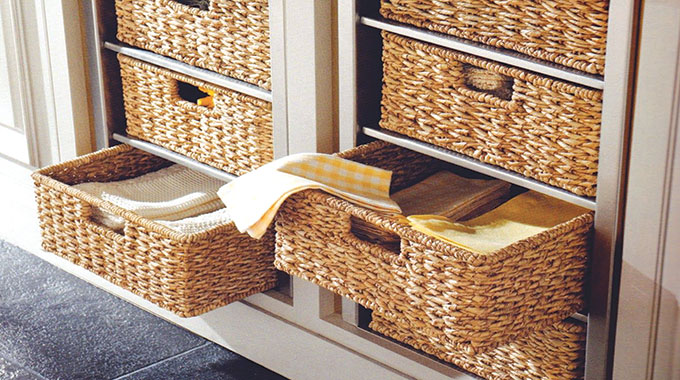 The Sunday News
Amanda Ncube
KITCHENS these days have become monotonous in every home. Sometimes no matter how neatly you put your space together, it can lack the warmth and appears plain and dull.
Adding rattan can work as a spice and make your place appear more interesting. Rattan material is made of thin jointed stems of a palm (used to make furniture).
Rattan will bring a new look that will add colour, texture and pattern to your kitchen making it look unique . . . bringing an eclectic and elegant look. Rattan allows for versatility without the heavy weight and cost.
You would be amazed to know how small things can rev up your interiors.
This week's column will give you an insight on how to change the colour, texture and pattern from a typical kitchen to a unique one using rattan.
Most homeowners nowadays want anything in natural form with a modern line. Think of an all marble table or counter mixed with a vintage lightweight rattan chair to juxtapose visual weight in a kitchen . . . you will have a combination that will make your home look beautiful and sophisticated.
By so doing you will already have a brown accent in your kitchen. Just imagine a vintage vibe! Exquisite.
Rattan chairs can look great with items such as baskets and woven rugs all in neutral tone to keep the room calm.
Most kitchens nowadays are all about natural stones for their tables and cabinets; make yours unique by having a rattan table. Not only does it bring a calm colour but it can modernise your space to make it luxurious regardless of its simplicity.
If you have a bigger kitchen, you can place a small table and chairs both made of rattan material near a big window so that it can complement both your kitchen and the nice view from outside.
If your room is small, size your furnishings accordingly to keep the space open. Look for airy materials such as rattan, wrought iron or light-coloured wood for your furniture. These have a natural feel that makes a room look light and relaxed.
Elements such as your centrepieces (nicely woven baskets) will complete the look that you hope to achieve.
If you have always wished to have an antique-style kitchen, then you will love the unique looking cabinet doors made of rattan.
By so doing you will be giving your cabinet door an old-fashioned yet stylish look.
Make sure that you do not overuse this material.