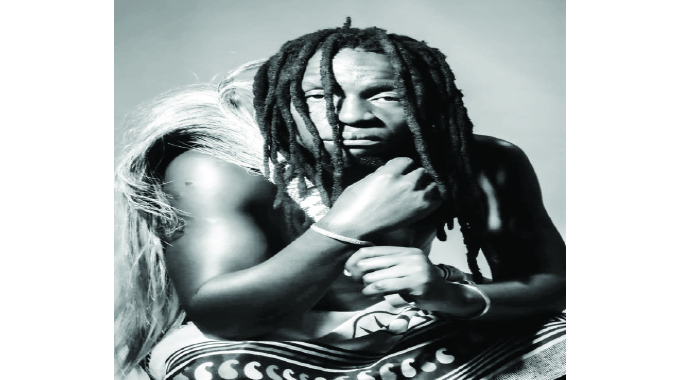 The Sunday News
Bruce Ndlovu, Sunday Life Reporter
AWARD-WINNING contemporary musician Hwabaraty is set to take audiences through an audio-visual rollercoaster with the launch of his album, Jelimana, with a musical that highlights the plight of diasporans set to mark the release of the musician's sixth effort.
Jelimana – the Musical, is set to premier on 20 May at the Bulawayo Theatre.
According to Hwabaraty, who has earned critical acclaim since his emergence due to his innovative and unique style of music, Jelimana is meant to shine a light on the lives of Zimbabweans living in the diaspora, bringing to the fore their trials and tribulations.
As if to reinforce the fact that is one of the country's most versatile and inventive artistes, the musical will see the musician taping into both his acting and musical talent.
"Jelimana – The Musical is a stage play that uses song, light, and dance to explore the challenges of Africans living in the diaspora.
Jelimana speaks candidly on the experiences of those who move away from their home countries in search for greener pastures, but are met with discrimination and injustice.
Through this musical, Hwabaraty explores the role of spirituality in reuniting those at home, in the diaspora, and everywhere in between," the musician said of the musical.
Hwabaraty said that he hoped to bridge the gap between those at home and those in foreign lands with the album.
"I hope to use Jelimana to forge cultural synergies between foreign lands and home countries while at the same time providing immigrants with a basis for creating culturally informed social narratives of their experiences," he said.
The launch of the musical is set to reinforce Hwabaraty's reputation as a cultural ambassador and artiste extraordinaire.
On stage, he uses song and dance to celebrate unity and humanity while telling stories of African identities.
His tracks transcend all genres, but the common thread remains that they are all grounded by his cultural roots.
Hwabaraty's discography is comprised of five albums, with collaborations with some of Zimbabwe's most high-profile musicians, including Jeys Marabini, Mnqobi Yazo, Afrosoul, Asaph, and Nobuntu.
His newest album, Jelimana, is inspired by his experiences conducting programming with children living on the streets through The Hothaus Zimbabwe, an organisation that is meant to be creatively rebranding Africa.
Through Jelimana, he said, he wanted to "spark a spiritual awakening and heal the spiritual wound and bridge the gap between those in the diaspora and those who remain in their home country."