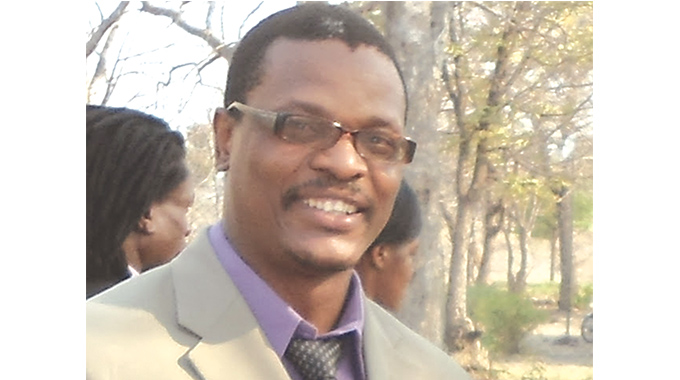 The Sunday News
Judith Phiri, Business Reporter
CHINESE mining concern, David Qiu Investment has started delivering property and equipment it pledged to Hwange Local Board (HLB) as part of a quarry mining agreement.
In 2018, HLB signed a Memorandum of Agreement with David Qiu Investment to allow the latter to embark on a quarry mining operation to produce construction aggregate (gravel) for a period of five years.
As part of the agreement the Chinese company will equip Empumalanga Clinic with furniture and equipment worth US$100 000.
According to the local authority's latest newsletter, HLB chairman Councillor Nqobile Ocean Mabhena said they were grateful the company finally honoured one of its obligations.
"We are very grateful that David Qiu has finally honoured one of its obligations, which it appended to in an agreement we reached with them, when we gave them rights to do quarry mining in our area of jurisdiction," said Clr Mabhena.
David Qiu delivered office furniture comprising chairs, desks, filing cabinets and a 70-inch plasma television set. The property is part of the equipment pledged by the Chinese company with more expected to be delivered soon.
"We are aware that the outbreak of Covid-19 delayed the company to fulfill its commitment. It's our hope that the company expedite the shipping of the remaining items to enable us to maintain the cordial relationship we have enjoyed with them to date," said Clr Mabhena.
He said there was a need for the clinic to be fully-equipped, so as to ensure it effectively satisfies the community's healthcare needs.  Clr Mabhena said they were expecting more to come from David Qiu, which included oxygen cylinders, beds among other health care related equipment.
"We are also looking forward to having our maternity ward functioning soon and expect the company to equip it as well as part of its obligation."
Clr Mabhena noted that since its opening, Empumalanga Clinic has played an integral role in improving primary healthcare in Hwange District.
"Our clinic is one of the most sought after primary healthcare facilities in the district. In actual fact it's overwhelmed, with patients coming from all over Hwange urban while others flock from nearby rural communities, to receive medical attention," he said.
The five-year contract signed between the two parties also entails the Chinese firm to pay 150 tonnes of aggregate stones per month as royalties.
Payment of US$20 000 or equivalent at the prevailing auction market exchange rate as rentals annually.
Meanwhile, HLB has constructed a medical incinerator at its Empumalanga Clinic in a bid to ensure safe and environmentally friendly disposal of solid waste generated at the health facility.
The incinerator was constructed through utilisation of the Devolution Fund allocated to the local authority by Government.
Empumalanga Clinic sister-in-charge, Sindiso Mhlanga said the construction of the incinerator was in-line with modern trends of ensuring  effective disposal of waste produced from a medical facility.
"Construction of the incinerator by HLB will go a long way in facilitating management and disposal of medical waste.
Disposal of medical waste in unsecured and unprotected areas can be hazardous to both human and animal health," she said.
An incinerator is built at health facilities and is usually protected so that no member of the public has access to the place except medical personnel.
It is a furnace designed to dispose of medical solid waste (infectious and non-infectious) at high temperatures.
The waste is burnt until it is reduced to ashes. Prior to the construction of the incinerator, the clinic was using an otway pit to destroy discarded material.
An otway pit is an outdated facility of disposing medical waste compared to an incinerator.
"We expect the incinerator to play a huge role in the disposal of placentas once we open a maternity wing at the clinic," said Sister Mhlanga.
Plans are underway to offer maternity services at the clinic and this will see the health facility operating 24 hours.
Through utilisation of Devolution Funds, the local authority also erected a perimeter fence, purchased two 2 000-litre Jojo tanks and a pump to be used as back-up in the event of water cuts.