The Sunday News
Rutendo Nyeve, Business Reporter
THE Zimbabwe Power Company (ZPC) has announced that it has started test runs for the Hwange Thermal Power Station Unit 7 and 8 expansion programme which will add to around 600MW of power once fully operational.
The expansion programme is now at 88 percent and is expected to fully come online by March 2023, a major milestone that will ensure the country's power generation improves. 
ZPC announced that it is now in the process of commissioning auxiliaries which is a pre-requisite to the running of the main units.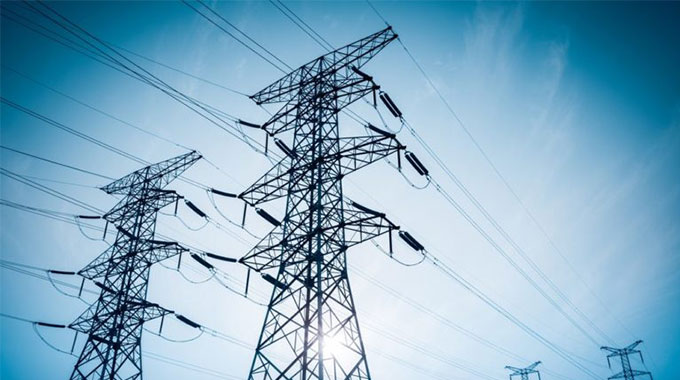 In a statement, ZPC confirmed the latest development and said: "The USD$1,5 billion Hwange Unit 7 and 8 expansion project which is set to boost the national power grid by 600MW is progressing well, with the construction status now at 88 percent. Commissioning of auxiliaries for the Hwange stage 3 plant is now in progress, with the commissioning works for the water treatment plant – a key component in the thermal generation process, expected to be completed in July this year. 
"Other commissioning works expected to begin in the coming weeks include the boiler auxiliary, as well as back feed energisation — a process which supplies power to run the auxiliaries until start-up of the main units. The commissioning of the various plant auxiliaries is a pre-requisite to the running of the main units which are expected to be in full operation in March next year." 
The US$1,5 billion project, which is set to boost the national power grid by 600 megawatts, is one of the key projects that will provide relief and self-sufficiency to power generation in the country. 
"Work began in August 2018 following a ground breaking ceremony by President Mnangagwa. The water treatment plant is the first auxiliary that has been put on a  and is expected to be completed this month.
The water treatment plant is one of the key components in the generation of power as it is responsible for turning the turbines. Water coming from the treatment plant goes into the boiler and is heated to form steam. The moment the water is converted into steam it goes through various super heaters which increase the temperature of the water to around 540 degrees Celsius and 17 mega Pascals at which point it will be considered as dry steam which is then sent to the turbines side. The turbines are then turned by the steam and the turbine in turn turns the generator resulting in electricity as the output of the whole process.
While the daily water demand for Unit 7 and 8 is 1 860 cubic metres per hour, a new 250 000 cubic metre reservoir to complement the existing one has been constructed as part of the expansion project. 
The Hwange 7 and 8 expansion Project is one of the key projects that are being done by the Second Republic in line with the NDS1 and is set to provide relief and self-sufficiency to power generation in Zimbabwe. – @nyeve14