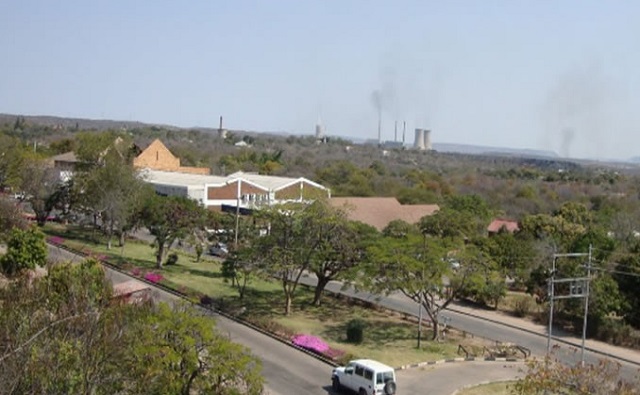 The Sunday News
Dumisani Nsingo, Senior Business Reporter
HWANGE Colliery Company Limited (HCCL) has engaged a leading independent real estate consultancy firm to evaluate its residential and commercial property including its service delivery infrastructure as it forges ahead to dispose its non-core business assets.
In an interview with Sunday News Business after the Kamandama Mine Disaster commemorations on Wednesday last week, HCCL managing director Engineer Shepard Manamike confirmed that Knight Frank has started the process of evaluating the company's property with a view of determining its value before putting it up for sale.
"The evaluators started the evaluation process on 14 May and they are currently on site and the exercise is expected to take four to six weeks and then from there we are expected to make a decision on the way forward. The evaluation is only on residential property and town infrastructure, which includes the sewer and water reticulation systems but this excludes the productive infrastructure," said Eng Manamike.
The company is in the process of disposing it non-core business units whose costs of maintaining have been weighing down its efforts to maintain its entity as a going concern.
It has an array of assets that include 5 000 houses accommodating its workers and former employees while it maintains its water and sewer reticulation facilities as well as road infrastructure. The company also owns a number of social amenities and commercial buildings within its concession area.
Over the past few years the company has mulled offsetting its employees' outstanding salaries through giving them houses they reside in as "golden handshakes".
HCCL is also saddled with debts and requires $500 million capital injection to pay off debts and recently put on the table an option to sell off the town for $300 million.
Among other challenges, the firm has legacy debts, frequent breakdown of equipment, and high production costs, which were causing the company to fail to break even. At present, HCCL is operating under a scheme of arrangement, which its creditors agreed to in May 2017 but is struggling to improve its financial base to recapitalise operations.
It is hoped that the scheme of arrangement is a stepping stone towards the settlement of its more than $350 million debt.
@DNsingo