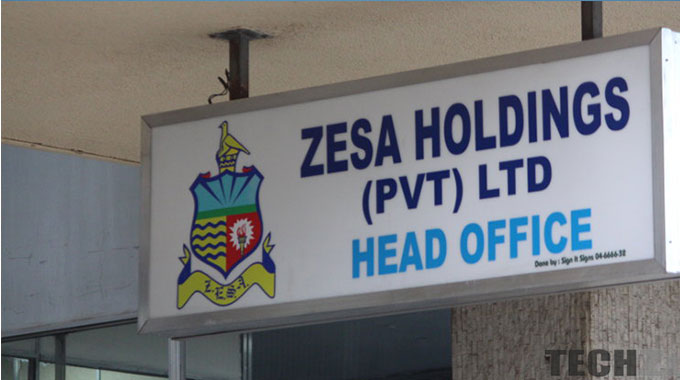 The Sunday News
Rutendo Nyeve, Sunday News Reporter
THE country's electricity supply is set to improve at the end of the month when an additional 300 megawatts of power are obtained from the refurbished Hwange Unit 7.
The Government has also announced that  inconsistencies in the country's generation capacity have made it difficult for Zesa to produce a consistent load shedding timetable. There has been an outcry from members of the public who have been demanding Zesa to issue a load-shedding timetable which will inform citizens and help them plan accordingly, but the Minister of Energy and Power Development, Cde Soda Zhemu has said it is difficult to come up with a schedule that will be followed with discipline as power generation in the country was inconsistent due to ageing equipment.
Responding to questions in the National Assembly last Wednesday Minister Zhemu said:
"At the moment, it is very difficult to come up with a schedule for load-shedding in as much as in power curtailment which happens from time to time mainly occasioned by the performance of Hwange Power Station. Hwange Power Station because of its ageing equipment, you cannot plan well based on the capacity that will be coming from there. We have unplanned outages that are occurring from Hwange Power Station. You would be surprised like I have already indicated that from Hwange today in the morning, we were obtaining a capacity of 387 megawatts but you would be surprised to hear that by the end of the day, we would be down to 100 megawatts," said Minister Zhemu.
He said the four units that were on service were not reliable as some would have gone out of service because of age.
"We will soon be availing a load shedding schedule after the coming in of Unit 7 and 8. If there is going to be any deficit after the two units would have been brought into service, then obviously Zesa will have to give a load-shedding schedule. As we speak, it is very difficult to come up with one because of the performance of Hwange Power Station.
"However, I want to promise this House that soon after Unit 7 and 8 are through, then for whatever capacity deficit that we will obtain, a schedule will be provided," said Minister Zhemu.
Meanwhile, Government  has put in place measures to ensure the challenges of power in South Africa do not adversely affect the country as it is importing power from the neighbouring country.
"We are getting a capacity of around 170 megawatts from South Africa and the contract still subsists despite the power supply situation that is in South Africa. We are still able to obtain power from South Africa. As for the mitigation measures that the Government of Zimbabwe has put in place in the event that South Africa one day gets to a situation where they will not be able to give us power, already the expansion of Hwange Power Station will give additional power supply of around 600 megawatts from Unit 7 and 8. I indicated the readiness of Unit 7 from which we will be getting 300 megawatts before end of this month (March) and another unit will be following after a month to give us a total of 600 megawatts being fed into the grid," said Minister Zhemu.
He said there are plans to rehabilitate the existing units at Hwange Power Station, that is, Units 1 to 6 to get them  back to the installed capacity of 920 megawatts.
"As we speak today, there is a generation of 387 megawatts coming from Hwange Power Station.
"The intention is to rehabilitate the power station to give us 920 megawatts, among other initiatives, including the participation of the private sector as independent power producers," said Minister Zhemu.
Acting Zimbabwe Electricity Transmission and Distribution Company (ZETDC) Managing Director Engineer Howard Choga is on record as saying the country's electricity consumption is at 1 850 megawatts with the energy utility having the capacity to provide 1 400 megawatts hence the adoption of load shedding as a management measure.
@nyeve14