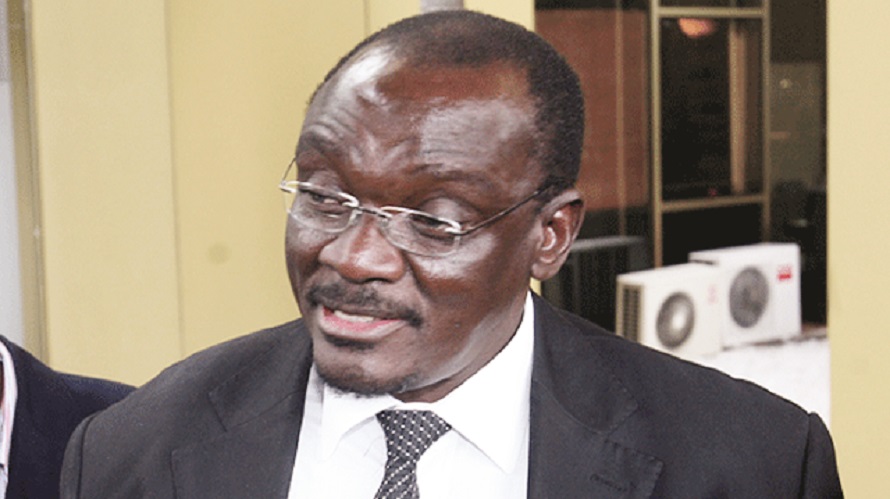 The Sunday News
Mthabisi Tshuma, Gwanda Reporter
NEWLY appointed Vice-President Kembo Mohadi said he will adopt the servant leadership approach in his new role by listening to the concerns of the people before taking them up for deliberations.
Addressing the Zanu-PF Matabeleland South Provincial Co-ordinating Committee (PCC) meeting in Gwanda yesterday, Vice-President Mohadi said he was going to work tirelessly to ensure he met the challenge posed by the Peace and Reconciliation portfolio he was mandated to superintend over by President Emmerson Mnangagwa.
"The ministry is quite a difficult area to work on as it looks at every citizen regardless of the level of knowledge they may have. We have to work together and be able to achieve our goals," he said.
Cde Mohadi said he would adopt the servant leadership in heading the portfolio asserting how it was vital for leaders to involve the people and be sensitive to their views instead of dictating.
"I want to adopt a servant leadership where I will be leading with the assistance of everyone. I am your servant, I do what you tell me to do and I am more than willing to tap knowledge from people who come forward with a view to assist," he said.
Cde Mohadi urged humility saying leaders should desist from being arrogant as people would not hesitate to resist such traits. The VP called on the people to register to vote en masse, saying the figures of registered voters in the province were appalling.
"Matabeleland South numbers are not pleasing and this should be of great concern to us as leaders. We should play our part and make people see the importance of registering to vote in next year's harmonised elections," he said.
Cde Mohadi said he was going to be guided in his operations by the phrase "low visibility, high impact" saying plans were going to be executed with detailed discipline.
Plucking a leaf from the late VP Cde John Landa Nkomo's famous phrase, Cde Mohadi said: "Peace begins with me, peace begins with you, peace begins with us all".
He said the late revolutionary's words were not supposed to be taken for granted as they were pregnant with meaning and if adhered to were likely to unite the country.
The province expressed gratitude and praised President Mnangagwa for appointing Cde Mohadi as the ruling party's Second Secretary and one of the two Vice-Presidents of the country together with Retired General Constantino Chiwenga. Minister of State for Matabeleland South Cde Abednico Ncube said the province should rally behind Cde Mohadi who since 1985 has been a Member of Parliament for Beitbridge.
"As Mat South we feel respected and honoured with the appointment of Cde Mohadi, a revolutionary. We have never lost in Beitbridge because of the dedication he has for the party and that should always be taken into account," said Cde Ncube.
He said as the country moves towards elections the party should be intact and avoid internal fights.
"As we head towards the elections let's unite and work together and ensure a resounding victory. Lies and gossip should be a thing of the past as it is a fatal disease," he said.
A number of Zanu-PF members were also dropped from party positions during the meeting and they include Gwanda Central and North Members of Parliament Cde Edson Gumbo and Madodona Sibanda with former Minister of Sports, Arts and Culture Cde Andrew Langa also joining the list.
Matabeleland South Women's League chairwoman Mrs Sister Bhebhe and Matobo South MP Saul Mahalima Ncube were also not spared.
Also on the list were Jones Nkomo, Vumani Moyo, Siphethokuhle Moyo, Ephraim Moyo, Christopher Masuku, Siphiwe Sithole, Christopher Dube, John Francis Dube, Mathias Ndlovu, Innocent Dube, Lizwe Moyo, Saliwe Hove, Eyer Moyo, David Linda, Vusa Nyathi and Ngonidzashe Imande.
The members are said to have spearheaded G40 programmes but it was explained during the meeting that they were not expelled from the party.