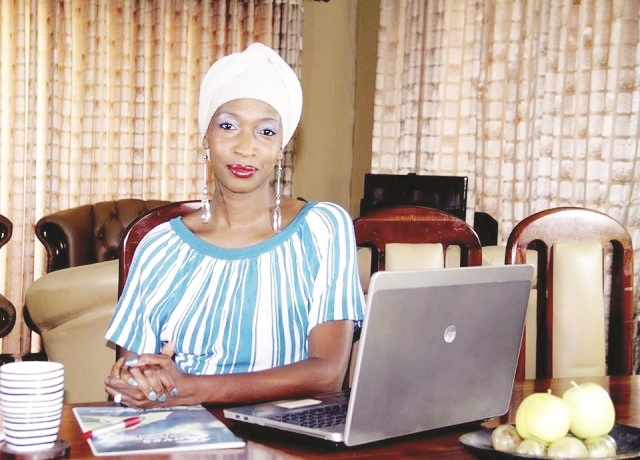 The Sunday News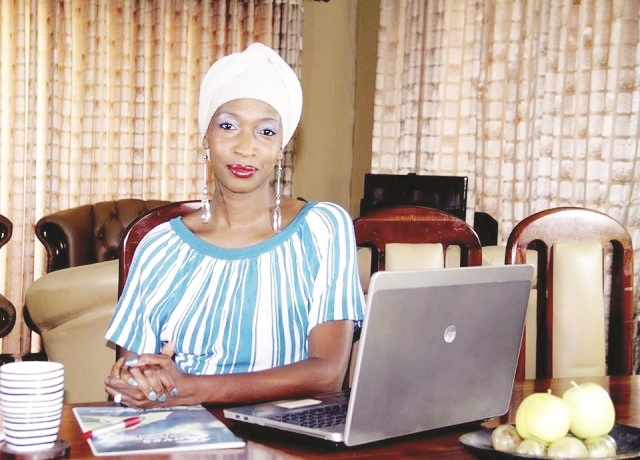 Bruce Ndlovu
Vivacious radio personality and actress Tinopona ''Tin Tin'' Katsande has forgiven all those who got on her wrong side during a tough period in her life, including the boyfriend who leaked the sex tape which unleashed a storm of events that left her down and out.
After almost six years in the wilderness, Tin Tin's voice is again gracing the airwaves, with her past sins seemingly forgiven at ZiFM, the station where she initially made her name as a radio presenter.
Tin Tin had a spectacular fall from grace in 2012, after her then boyfriend, Brian Munjodzi, allegedly leaked a tape documenting their intimate bedroom moments in a nasty case of revenge porn.
The storm that ensued rocked the foundations of Tin Tin's life, as a public that had previously adored her suddenly lost its love for the former model.
Her employer, ZiFM, gave in to the outrage that followed the scandal, shutting down a bright star that had become one of the most loved voices on Zimbabwean radio.
As is usually the case, her boyfriend emerged unscathed from the fiasco, while Tin Tin was left to pick up the pieces of her shattered life and image.
Nursing her battered image, the six years that followed that sorry episode have been filled with reflection, renewed hope and most importantly forgiveness.
"I forgave everyone, including myself very early on in the whole ordeal," Tin Tin revealed to Sunday Life when asked whether she had forgiven the man who had undone so much of her hard work and left her life in tatters.
"Prior experience had already taught me that lack of forgiveness is the greatest prison cell. I took accountability of my actions and the consequences, albeit I had no control over the exposure. And also when you don't forgive you grow old too fast and no one wants that."
Although she is now upbeat, looking forward to what the future brings, Tin Tin confesses that it was not always the case, as stress and depression became constant visitors to her tormented mind.
"Like any human going through a difficult period in their life, the whole ordeal took its toll on me mentally, emotionally, spiritually and even physically.
I began to get migraines and often I would wake up in painful knots. It was awful. My mind was negatively affected for a short while as I lost all confidence in myself and also I lost trust in people," she said.
When things were at their worst, even radio stopped bringing comfort to Tin Tin, as she shut her ears to the voices among whom she knew hers also belonged.
"For almost two years I completely cut listening to radio out of my life. Listening to everyone getting on with their lives and growing their broadcasting careers hurt badly and every time someone said anything to do with the Ignition Breakfast Show I was hurt a bit more. It was like putting salt on a raw wound every time someone said or wrote 'we miss you on radio Tin Tin'," she said.
Rather than getting broken by his exile from radio, the former Studio 263 actress said that she had instead been hardened by the experience, as she turned to the Almighty in her life's darkest hour.
"The biggest thing that transpired in my life during this time was my growth in my relationship God and with people. Everything God does in our lives is for our benefit, including suffering.
"Though they never seem pleasant at the time, hard times produce wonderful benefits in our lives. I learnt tolerance and acceptance of situations. I went from hero to zero overnight and the whole experience became a long but much needed natural weed selection process of things and people in my life," she said.
Her return to radio may not have been dramatic but it was still nerve wrecking for the former model who has always exuded confidence whether on screen or on radio. Like a novice, Tin Tin needed her hand held by her co-host as it dawned on her that the much anticipated comeback would not be as glorious as she might have thought it would.
"I was super excited and super nervous. I didn't eat the whole day fearing I would throw up from stage fright. There were butterflies in my tummy.
Fortunately I had my old time friend who is also my side kick on the show Ms Jax to keep me grounded. I was so emotional that when all the well wishing messages started flooding in on the ZiFM WhatsApp number, I shed a bucket of tears. I praised God, thanking him for my restoration," she said.
In fact, Tin Tin confesses that she had received overwhelming support from the station from which she had been so unceremoniously booted out in 2012.
"From day one I felt that everyone at the station then and now was rooting for me. I'm so humbled by the way management and colleagues have embraced my return but even more honoured by the response from listeners. After my first show two months ago I walked out of the studio to find three sets of fans waiting for me to congratulate me on my come back. It was 12:36 am. I cried. I was in awe of their love for me. I'm a great believer in second chances, and more even. I was super nervous and super excited," she said.
Strengthened by the punishing time spent on the sidelines, Tin Tin is now ready to inject a healthy dose of wisdom and open mindedness into her show, Formation, which airs every Sunday between 9 PM and midnight.
"It's like late night TV on radio. We talk adult conversations on a no holds barred platform. We talk as human beings doing human things that are then guided by culture and religion. It's so Tin Tin.
"I say what people are thinking, which is something our Zimbabwean cosmopolitan society is warming up to. We are a polarised and largely hypocritical society when it comes to many social issues in our society but brushing things under the carpet so we look good will not help us become a better people in our families or communities," she said.