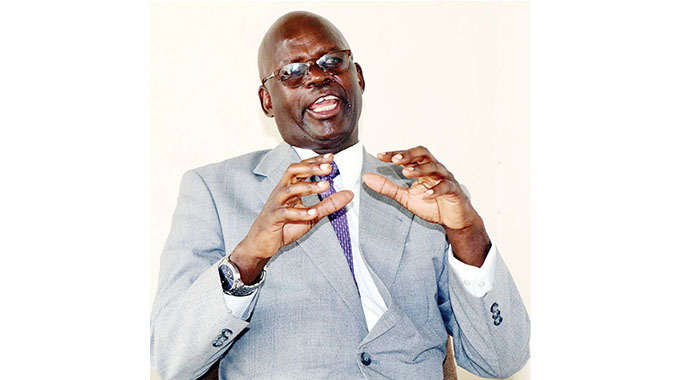 The Sunday News
QUITE a number of people have the misconception that Zanla forces were exclusively for Shona speakers while Zipra was for Ndebeles.
However, that is not the case as the two liberation forces never discriminated against one's tribe as shown by the command structure and troops that served under the two military wings that took head-on the racist Ian Smith regime and brough it to its knees.
As for Zanla, its Chief of Training was none other than the now late former Governor of Matabeleland South, Cde Mark Nuda Dube who hailed from Longfield in Umzingwane District, Matabeleland South.
Cde Dube was known during the armed struggle by his pseudo name, Cde Joshua Misihairambwi. Another son of Matabeleland South who joined Zanla and rose through the ranks to become a member of the General Staff is Retired Brigadier-General Edgar Dube whose pseudo name was Cde Lot Sibanda.
On Wednesday last week our Assistant Editor Mkhululi Sibanda (MS) managed to trace Retired Brigadier-General Dube to give us an account of his participation in the armed struggle. Rtd Brig-Gen Dube spoke about how he accidentally joined the armed struggle, starting off in Botswana, moving to Zambia and then later on to Mgagao in Tanzania where he received his military training.
He said it was Mgagao where he went through the hands of then young patriots who after independence were to form the command element of the country's defence forces. His instructors included current Vice-President and former Zimbabwe Defence Forces commander, Retired General Constantino Chiwenga (Dominic Chinenge), the late Airforce commander and Agriculture Minister, Retired Chief Air Marshal Perrance Shiri and another late National Hero, Lieutenant-General Amoth Nobert Chingombe (Agnew Kambeu). Also in the mix was former Police Commissioner-General, Augustine Chihuri (Stephen Chocha). Below are excerpts of the interview. Read on….
MS: Retired Brigadier-General Dube our readers would want to know who is Edgar Dube. May you please give us your background.
Rtd Brig-Gen Dube: I was born on 2 August 1955 at Dombodema Clinic in what is now called Bulilima District in Matabeleland South Province. Dombodema is an area outside Plumtree Town. I grew up in an area called Tokwana that is my home area. For my schooling I started off at Dombodema where I did my Sub-A and that was in 1961. I then moved to Tokwana for my Sub-B where I was until I completed my primary education. Then for my secondary education I went to Francistown across the border in Botswana where my father was working. However, it was not long before I joined the armed struggle. I never saw it coming that one day I will join the armed struggle.
MS: So how did that happen?
Rtd Brig-Gen Dube: I think it was a Sunday and I and a friend of mine, Samson Ngoni Ndlovu were coming from watching a soccer match. That was August 1974. The match I think was between Tafic, a Francistown based team against Gaborone United. Sam and I were in a conversation and Sam should have mentioned that I was a Rhodesian. That attracted the attention of the man who was following closely behind us while we were crossing Tati River. That man was Dick Moyo, who then was a Zanu representative in Botswana. When Dick Moyo heard that I was a Rhodesian he got interested in me. He then approached us and asked whether we could talk, just the two of us away from the earshot of Samson Ndlovu, who was a Botswana citizen.
MS: What did Moyo say to you?
Rtd Brig-Gen Dube: He was collected and started off by saying he was aware that I wanted to continue with my education, but was of the view that it could be a good thing if I joined the armed wing of Zanu that was Zanla. I did not think twice, I said I could do that with pleasure, so Moyo said we should meet the following week. However, he came back to me the following Friday and said let's get started with the proceedings of joining Zanla.
He had pamphlets with him that were written about the armed struggle. He took me to Francistown Police Station where we were to go through the proceedings and when we got there the police officers were surprised that I was joining the armed struggle. They cautioned Moyo and said at the rate he was doing his things he would end up recruiting the Tswanas. That was because those Tswana police officers knew me.
I think at some point they thought I was a Botswana citizen, they used to see me around and by that time Francistown was a small place. After going through what we were supposed to do at the police station, Dick Moyo told me that I had to remain at the police station. He said he could not allow me to return home because of security issues. So, I was to be kept in the police cells as a security measure.
MS: How long were you kept at the police station?
Rtd Brig-Gen Dube: I was there for three nights, that is Friday, Saturday and Sunday as on Monday I was whisked away from the police station to the airport where I boarded the plane to Lusaka, Zambia. That is how I joined the armed struggle. It was a solo journey to Zambia, I was the only recruit. When I arrived at Lusaka International Airport I was met by the now late national heroes, Brigadier Charles Dauramanzi and Justin Chauke.
From the airport the two veteran guerillas took me to a house where there was Cde Clayton Chigowe who then was the Zanla Chief of Security in the High Command deputised by the now late ZDF commander, General Vitalis Zvinavashe (Sheba Gava). It was at that house that I met Cde Teurai Ropa (former Vice-President Joice Mujuru) and two other women. I think the other woman was Cde Muchaneta but I can't remember the third one. I was told that is where we were going to have lunch.
While we were still waiting for the lunch, a VW car drove in and I was taken aback to see Dauramanzi, Chigowe and Chauke running towards it. When a man disembarked from that car they saluted him. It turned out that it was Zanu Chairman, Cde Herbert Chitepo. We were later joined by other comrades who were coming from the hospital. Then after lunch I was taken to a Zanu farm, which was about 22km outside Lusaka. There I found more than 100 comrades.
MS: I think things were moving too fast for you, it could have been quite an experience.
Rtd Brig-Gen Dube: Yes, yes. At the Zanu farm it was also quite an experience to meet trained and untrained men and women there. It was a mixture. The other issue was the language factor. Among the comrades there, there was no one who could speak Ndebele, Tswana and Kalanga, the languages I could converse in.
My home area KoTokwana is a Kalanga speaking area. The commander there was Cde Norman Bethuene now Colonel Mpatsu. In the meantime I was trying to adjust to the situation as quickly as possible. However, after a week three recruits who were Ndebele speakers arrived at the camp, those guys were coming from Gweru.
To be continued next week with Rtd Brig-Gen Dube talking about his military training at Mgagao in Tanzania.